Cozy early Tet in Truong Sa
Sunday, 12:15, 30/01/2022
VOV.VN - The arrival of navy vessels carrying Lunar New Year (Tet) commodities signals early Tet celebrations on Truong Sa (Spratly) archipelago.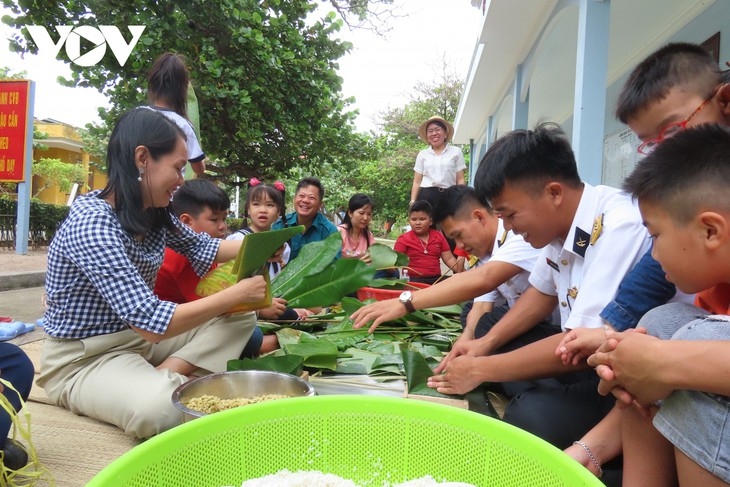 The goods often include pigs, kumquat and apricot trees, and green beans.
"We are touched and warm to receive Tet goods from the mainland. They make us feel closer to our families and ease our homesickness while on duty here" said a soldier on Truong Sa
Wrapping Chung cake, a traditional Tet specialty, is always the most exciting pre-Tet activity on Truong Sa. 
Chung cake wrapping is full of fun. We feel cozy and abundant. The soldiers teach the children how to wrap Chung cake, helping them better understand Tet traditions, said Nguyen Thi Lan a resident on Song Tu Tay island.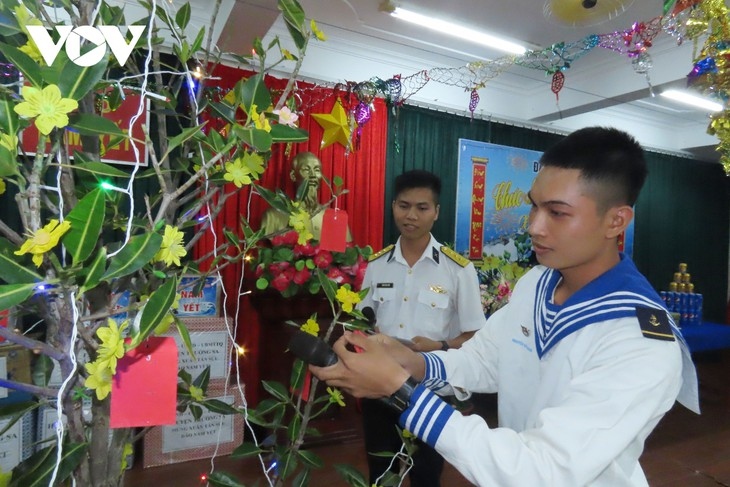 A happy Tet has eased the homesickness of young soldiers and those who will ring in the new year away from home.
"I'm moved and proud to safeguard national sovereignty with my brothers in arms during my first Tet on Truong Sa," said a Truong Sa soldier.