COVID-19: With 607 new cases, infection tally hits 28,470 in Vietnam
Sunday, 06:47, 11/07/2021
VOV.VN - Vietnam confirmed an additional 606 locally transmitted and one imported cases over the past six hours, raising its tally of infections to 28,470, the Ministry of Health (MoH) said in its 06,00am COVID-19 update on July 11.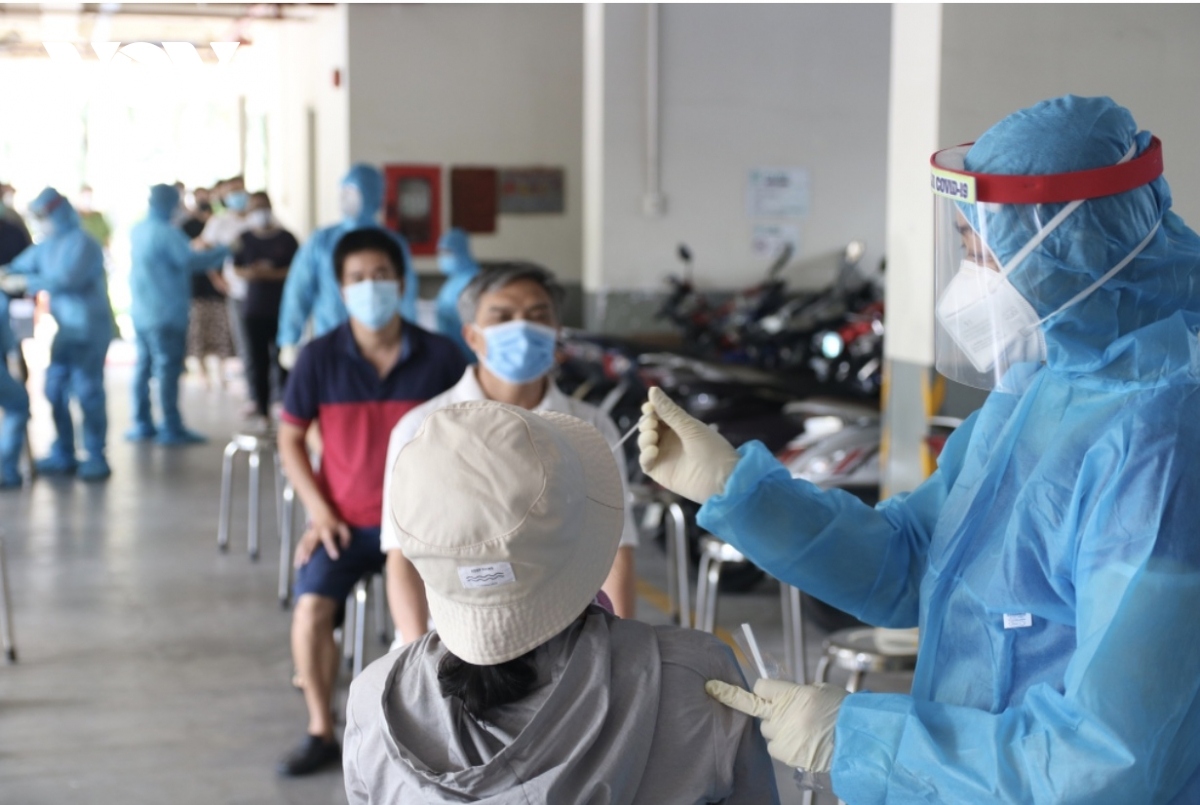 Local infections were mainly recorded in southern localities, with Ho Chi Minh City logging 443 cases, Tien Giang 46, Vinh Long 43, Binh Duong 39, Hau Giang 9, and An Giang 7.
Ho Chi Minh City remains the largest coronavirus hotspot in Vietnam, registering more than 12,000 cases in all 22 districts and towns following the resurgence of the virus on April 27.
The city, the busiest and most populous locality in Vietnam, its implementing social distancing measures to halt the spread of the virus. It plans to test all individuals who show virus like symptoms including a cough, a fever or shortness of breath.
Elsewhere, infections were sporadically reported in several northern and central localities, such as Phu Yen 4, Bac Ninh 3, and Quang Nam 1.
A Vietnamese national returning from overseas through Long Binh international border gate tested positive in An Giang.
Vietnam has recorded closely 25,000 positive cases during the latest wave of the COVID-19 pandemic, representing a tenfold increase compared to the total figure of the three previous waves. The virus has spread to 55 out of all 63 cities and provinces nationwide and has yet show signs of waning.
Data from the Ministry of Health show daily caseload has surpassed the 1,000 mark and broken the record set in previous days. On July 10 alone, a number of infections hit more than 1,800, a record high figure.
Overall Vietnam has confirmed a total of 28470 cases since the virus attacked the country in January 2020.
As many as 9,204 patients have recovered from the disease, and 107 patients have died of COVID-19 and other underlying illnesses.
More than 4 million doses of the vaccine have been administered nationwide, with 271,409 people fully receiving two shots.