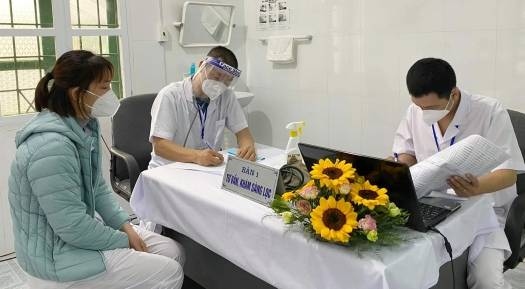 Two of the patients are residents of Hai Duong province, the epicenter of the country's latest coronavirus outbreak.
They both tested positive for the virus after coming into close contact with other COVID-19 patients, said the MoH. One of them is an 8-year-old boy.
Both patients are unable to post any risk of virus transmission in the community as they tested positive during their stay in a concentrated quarantine facility, affirmed the MoH.
Meanwhile, a female Vietnamese citizen returning from the Philippines was diagnosed with the SARS-CoV-2 virus on March 17.
The woman, 30, is now being quarantined at Ninh Thuan General Hospital for medical surveillance and treatment.
Major figures of the COVID-19 in Vietnam (Mar. 18 update):
Total infections: 2,570
Total recoveries: 2,198
Deaths: 35
Cases with negative tests: 118
People now in quarantine: 37,878