Conference spotlights assessment design for future-ready students
Saturday, 17:26, 25/06/2022
The Vietnam National Institute of Educational Sciences (VNIES) and Cambridge University Press and Assessment co-hosted a conference, titled 'Inspiring international - Curriculum development and assessment design for future-ready students' in Hanoi on June 24.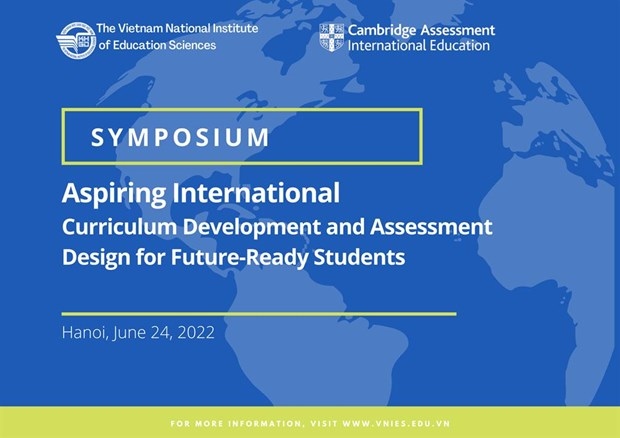 The hybrid conference aims to provide a platform for understanding challenges and identifying the benefits of international integration through best practice in assessment and evaluation, integrated curriculum development and content and language integrated learning (CLIL).

It featured three sessions: curriculum development and assessment design; integrated curriculum implementation; and developing assessment standards for a competency-based curriculum.

Participants were provided with reports presented by key speakers, including Dan Bray, Director of the Assessment at Cambridge Assessment International Education; and Ta Ngoc Tri, Vice Director General of the Department of Primary Education at Vietnam's Ministry of Education and Training.

Concluding the conference, the two organisers signed a memorandum of understanding and had a discussion about their action plan for 2022.

Earlier in April, within the the framework of the Vietnam Days in the UK 2022, a workshop to promote education cooperation between Vietnam and CUPA.