Chairman of Tan Hoang Minh Group arrested on fraud charges
Wednesday, 18:59, 06/04/2022
The Police Investigation Agency of the Ministry of Public Security has decided to launch criminal proceedings against and detain Do Anh Dung, Chairman of the Tan Hoang Minh Group, on charges of "obtaining property by fraud."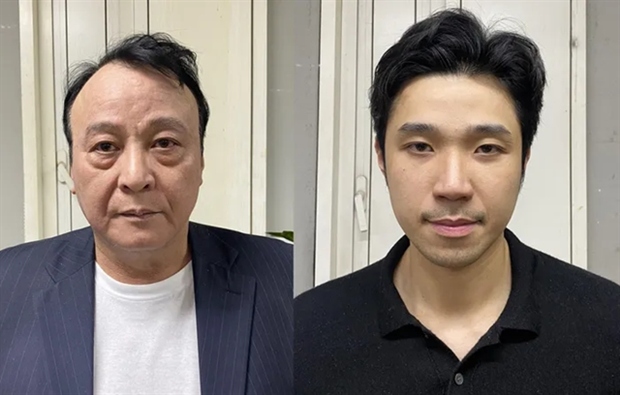 Six other people related to the case were also arrested, including Do Hoang Viet, Deputy General Manager of the group.

Authorities announced on April 5 that they were investigating a series of violations relating to the bond distribution and capital raising of the Tan Hoang Minh Group and its subsidiaries.

The initial investigation results showed that from July 2021 to March 2022, Dung, 61, and many individuals in the group committed fraud by using three subsidiary companies – Ngoi Sao Viet Real Estate Investment LLC., Soleil Hotel Investment and Hotel Services JSC and Cung Dien Mua Dong JSC - to distribute unlawful bonds nine-times, totalling VND10.3 trillion (US$450 million).

To ensure the group's operation, Dung authorised Do Hoang Minh, the group's Deputy General Manager to manage the Tan Hoang Minh Group.