Car with 18 people on board falls off ravine, 3 killed, 4 injured
Saturday, 13:26, 28/01/2023
VOV.VN - At least three people have been killed and four others injured after a car carrying 18 people on board to a wedding in Son La province, fell off the ravine on January 29 morning.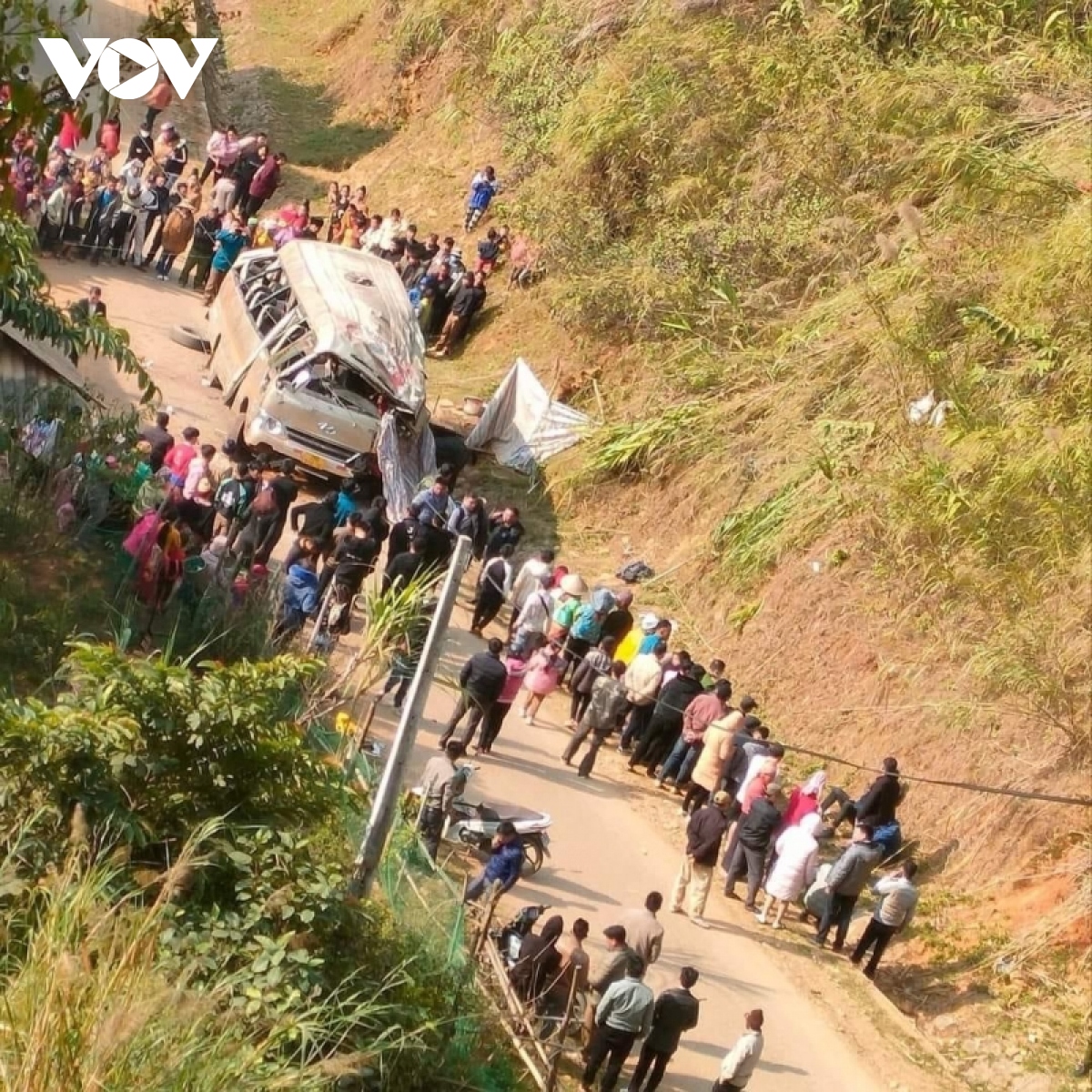 The accident happened early in the morning in the Co Ma clopping area of Thuan Chau district, said local police.
Travelling to Co Ma sloping area in Co Ma commune, the car turned a corner, lost control, and fell off a ravine nearby, about 50 m deep, they said.
When the accident happened, the car was carrying a total of 18 people from Son La city – the capital city of Son La province – to Song Ma district of the same province for a wedding.
Three people, including the driver, were killed at the scene, said the police, adding four others were seriously injured and they were immediately brought to a nearby medical facility for emergency treatment.
The car was heavily damaged, according to the police.
The police cordoned off the site to identify the cause of the accident.