All five Vietnamese students win medals at IOAA 14
Tuesday, 14:28, 07/12/2021
VOV.VN - All five students of the Hanoi Amsterdam High School for the Gifted have taken two gold, one silver and two bronze medals at the 14th International Olympiad on Astronomy and Astrophysics (IOAA) recently held in Colombia.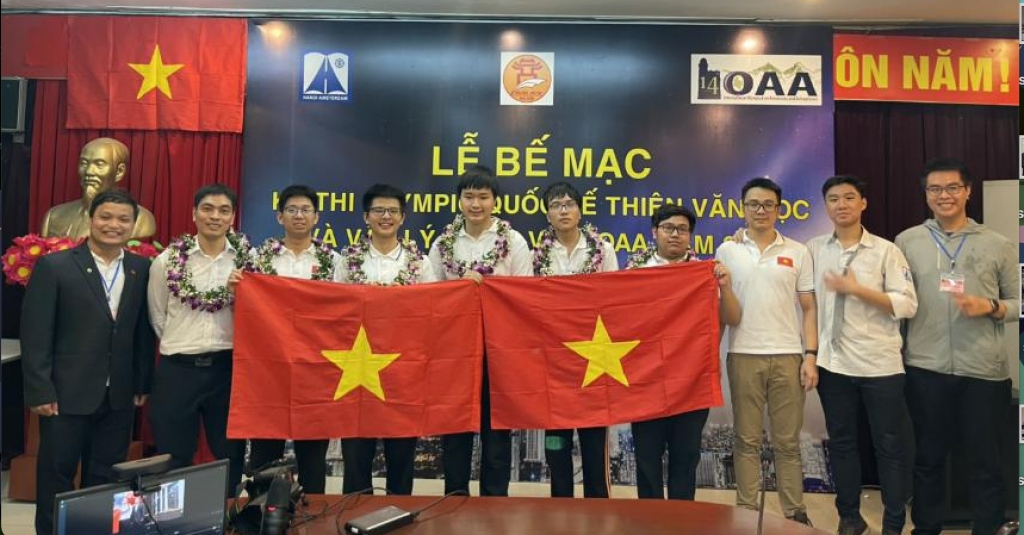 These were the best results that Vietnamese students have obtained in their previous IOAA competitions, according to the Hanoi Department of Education and Training when announcing this year's IOAA results.
The International Olympiad on Astronomy and Astrophysics (IOAA) is an annual event for highly performed high school students from all around the world.
Established in Thailand 2006, the contest initiated by Thailand, Indonesia, Iran, China and Poland aims to proliferate Astronomy among high school students, to foster friendship among young astronomers at international level so as to build cooperation in the field of Astronomy in the future among the young scholars.
Due to COVID-19, this year's contest was held virtually in Colombia from November 14 – 21, attracting the participation of students from 50 countries and territories around the globe.
In their first engagement in 2016 Vietnamese students bagged home a silver and four consolation prizes.