Vietnam voices objection to Chinese military drills near Hoang Sa
Thursday, 18:11, 21/07/2022
VOV.VN - The nation resolutely opposes any actions that violate Vietnamese sovereignty over the Hoang Sa (Paracel) and Truong Sa (Spratly) archipelagoes.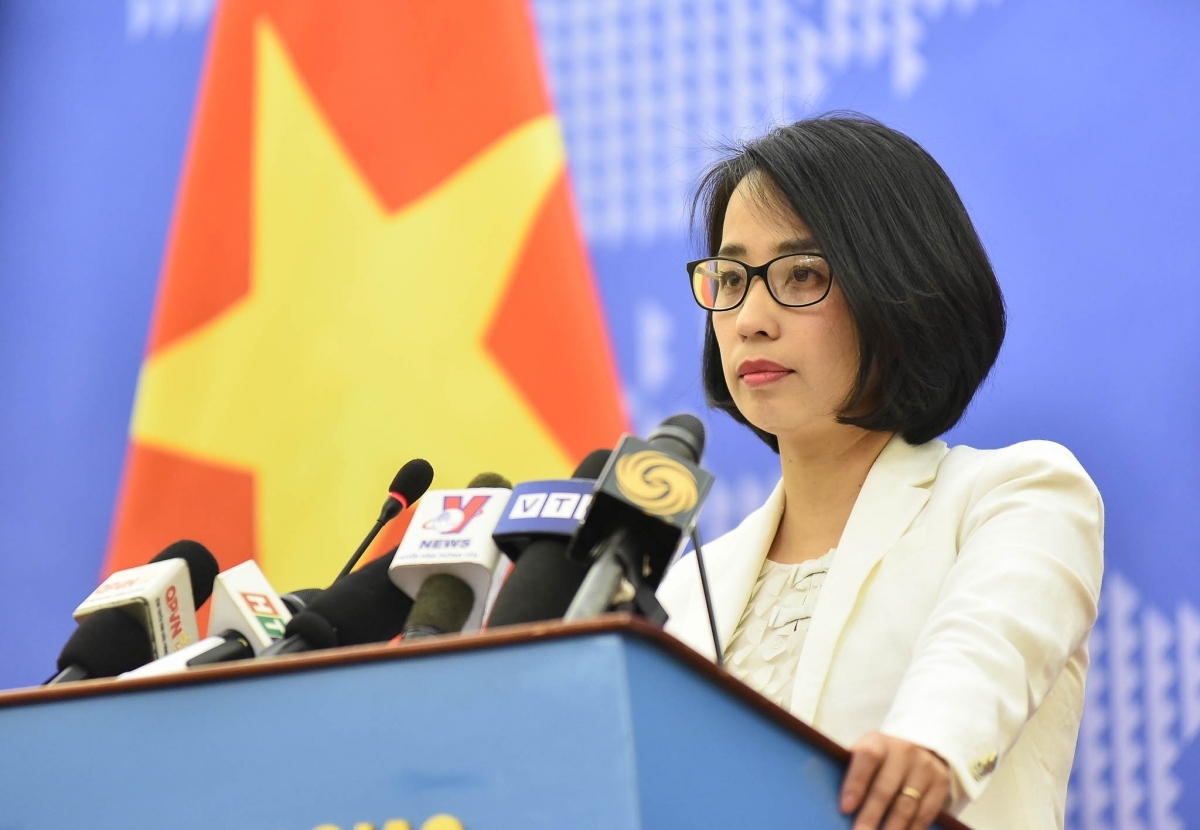 Pham Thu Hang, deputy spokesperson for the Ministry of Foreign Affairs, made the statement during a routine press briefing held on July 21 in Hanoi.
Vietnam's stance on Chinese military drills in the nation's Hoang Sa archipelago was outlined in a statement made by the Ministry of Foreign Affairs spokesperson on June 23.
The comments came following China's Hainan Provincial Maritime Bureau announcing on July 15 that ships were prohibited from entering the waters southeast of the island and north of the Paracel Islands between July 16 and July 20 to due military maneuvers.
Earlier during a press conference held on June 23, Le Thi Thu Hang, spokesperson of the Ministry of Foreign Affairs, emphasized that China's conduct of military exercises in the Hoang Sa archipelago seriously infringes on Vietnamese sovereignty over the East Sea, known internationally as South China Sea.
In line with this, it goes against the spirit of the Declaration on the Conduct of Parties in the East Sea (DOC) which complicates the situation and is not conducive to the current negotiation process between China and ASEAN regarding the Code of Conduct in the East Sea (COC). In addition, it harms the maintenance of a peaceful, stable, and co-operative environment in the East Sea, the spokesperson added.