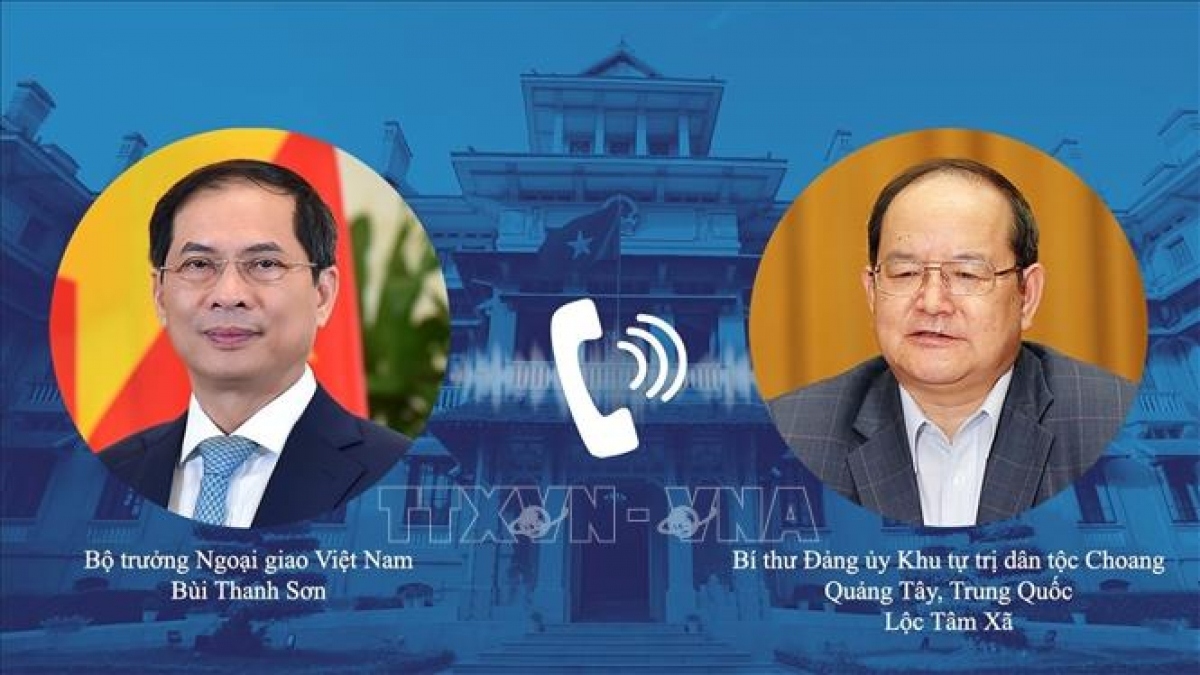 During telephone talks held on September 14 with Lu Xinshe, secretary of the Party Committee of Guangxi Zhuang Autonomous Region (China), Minister Son affirmed the readiness of Vietnamese ministries, sectors, and localities to ramp up friendly co-operation alongside Guangxi.
The Vietnamese Minister went on to congratulate Guangxi on its major achievements in recent years, especially in terms of pandemic prevention and control efforts. This is along with the maintenance of socio-economic development momentum and the successful organisation of the 18th China-ASEAN Expo (CAEXPO).
He therefore thanked Guangxi for its decision to provide the nation with 800,000 doses of the SinoPharm vaccine, along with an array of medical equipment and supplies that can contribute to pandemic prevention and control measures.
Regarding co-operation moving forward, Minister Son suggested that the two sides maintain exchanges and meetings across all levels in a flexible form, strengthen the sharing of information about policies related to pandemic prevention efforts, and co-ordinate in pandemic containment in border areas.
This should be done alongside taking effective measures aimed at maintaining growth momentum in terms of economic and trading ties in order to create favourable conditions for local goods, especially agricultural and aquatic products, to gain entry into the Chinese market, he stated.
Minister Son went on to underline the necessity of avoiding disruption of trade, along with supply and logistics chains, co-ordinating in border area management, speeding up the construction of border gate infrastructure, and quickly completing internal procedures to upgrade border gates. These efforts will therefore promptly handle any problems which arise in a satisfactory manner.
In response, Xinshe affirmed that Guangxi highly appreciates the strong development momentum in mutual relations, as well as the achievements in the friendly co-operation between ministries , sectors, and localities from both sides in recent times.
Moving forward, Guangxi will make greater efforts to improve the efficiency of the customs clearance of goods at railway and road border gates, thereby facilitating imports of Vietnamese products, especially agricultural items into the Chinese region. There is also hope that local products will go through Guangxi and deeper into other inland provinces of China and into Central Asia, the Chinese official told Minister Son.
The near future will likely see Guangxi realise the common perception of both nations' senior leaders regarding the promotion of friendship exchanges and substantive co-operation with Vietnamese localities. This is especially relating to those in border areas as a contribution to consolidating the joint comprehensive strategic co-operative partnership, he added.