Vietnam supports UN efforts in making common agenda report
Friday, 08:38, 25/03/2022
VOV.VN - Ambassador Dang Hoang Giang, Permanent Representative of Vietnam to the UN has hailed the efforts by Volker Turk, UN Under Secretary General for Policy in developing the "Common Agenda Report" which has been recently discussed by UN member countries.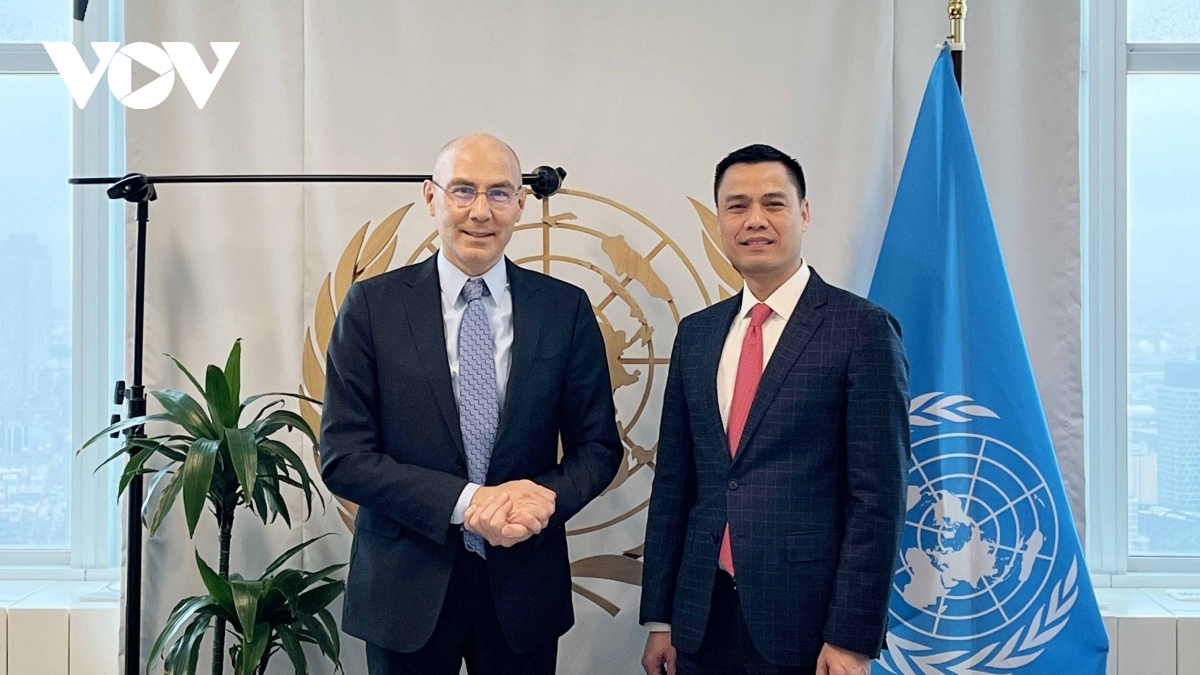 The UN official told Ambassador Dang Hoang Giang during their recent meeting that, in the current global context, many proposals in the report could help the international community join hands in handling global issues as a way of promoting multilateralism for the long-term benefit of future generations.
The proposals in the report are closely linked to and really aim to support the implementation of sustainable development goals (SDGs), Turk said, while expecting member countries to support realizing important initiatives.
He applauded the support of Vietnam, an important partner of the UN, and wished that the Southeast Asian nation would continue with coordination in this process.
Ambassador Giang expressed his appreciation for the efforts and leadership of Secretary General Antonio Guterres and Under Secretary General Turk in developing the report, and discussing with member nations on and the implementation process.
Ambassador Giang affirmed that Vietnam fully supports this effort and desires to become more deeply involved in the implementation of specific proposals.
In the current context, in a joint effort to deal with global problems, countries need to promote multilateralism and many of the proposals of the UN chief in the report can help carry out important plans of the international community, Giang emphasized.
Also during the meeting, the Vietnamese diplomat had a wide-ranging discussion with the UN official on issues regarding the response to the COVID-19 pandemic, vaccine distribution, education and food security.