Vietnam supports reforming UN into a stronger, more effective organisation
Friday, 16:20, 11/03/2022
VOV.VN - The nation strongly supports upgrading the UN into a stronger and more effective organisation that is capable of fulfilling its vital role in responding to the interests and concerns of member states and the wider international community.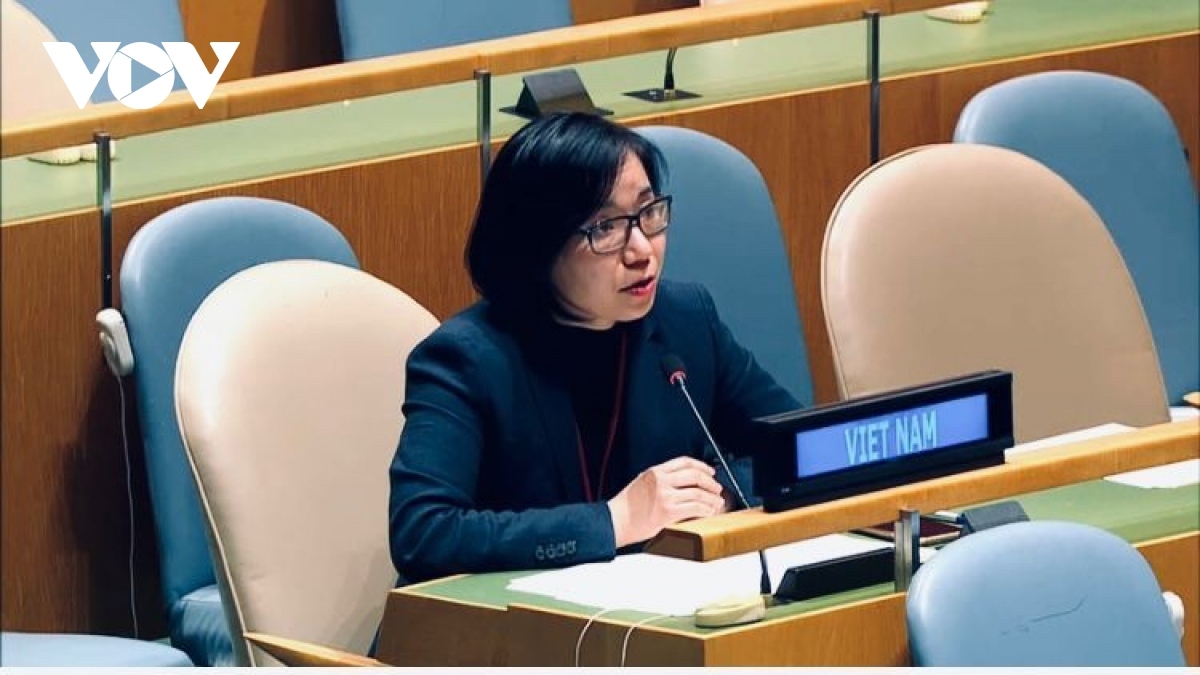 This statement was made by Minister Counsellor Nguyen Phuong Tra, deputy permanent representative of Vietnam to the UN, during the UN General Assembly's fifth consultation on "Our Common Agenda" themed "Enhancing International Cooperation" held on March 10.
The meeting also touched upon proposals outlined within the Joint Program of Action Report of the UN Secretary-General regarding improving UN operational efficiency to adapt to current and future requirements.
As part of his opening remarks at the event, UN Secretary-General António Guterres emphasised that the challenges posed by the COVID-19 pandemic were unlike any other since World War II.
These difficulties, together with the influence of global issues, forced multilateral institutions, including the UN, to actively reform so they could sufficiently adapt to current and future requirements.
He therefore called on the entire international community to unite in response to these challenges and devise measures and ways to work towards a better life for people, especially women, children, and vulnerable people.    
Many countries used the platform to underline the necessity of reforming the UN in a more efficient and transparent way, as well as building towards a UN 2.0 with more participation from young people, the private sector, and non-governmental organizations (NGOs).
According to Minister Tra, the Common Agenda Report comes at a time when multilateralism and international organisations, including the UN, are facing numerous challenges.
In order for the UN to operate more effectively, the reform and upgrading process must be open and based on wide-ranging consultation led by member states. The success of the UN largely depends on fine-tuning institutions and working methods, as well as having a reasonable and effective financial mechanism, Minister Tra emphasised.
Furthermore, the Vietnamese representative said that reform should ensure the best possible participation from stakeholders while maintaining the intergovernmental nature of the UN.
The nation supports continuing discussions on the agendas mentioned in the report, whilst it strongly desires the creation of a specific plan on implementing the proposals and ideas of the UN Secretary-General to make effective contributions to the joint work of the UN and the international community, Minister Tra added.
According to the UN, "Our Common Agenda" is an agenda of action, designed to accelerate multilateral agreements – particularly the 2030 Agenda – and make a tangible difference in people's lives.

The agenda covers recommendations across four broad areas for renewed solidarity between peoples and future generations, a new social contract anchored in human rights, better management of critical global commons, and global public goods that deliver equitably and sustainably for all.