Vietnam shows concern about volatile situation in Bosnia and Herzegovina
Friday, 09:22, 05/11/2021
Ambassador Pham Hai Anh, Deputy Permanent Representative of Vietnam to the UN, has expressed his concern about the volatile situation in Bosnia and Herzegovina, including interethnic and intercommunal tensions, as well as a lack of dialogue, trust and reconciliation.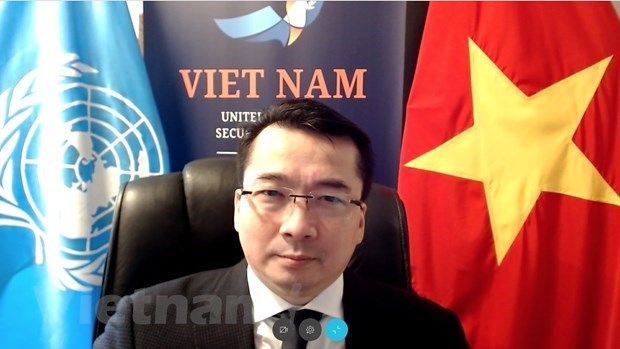 At a United Nations Security Council (UNSC) debate on current challenges facing Bosnia and Herzegovina in promoting political solutions and implementing the Dayton Peace Agreement held on November 3, the ambassador said that relevant sides need to respect benefits and aspirations of people for political stability and socio-economic development of Bosnia and Herzegovina in particular and the region at large.
He called on parties involved to work together to overcome their differences, build trusts, promote peace and reconciliation and dialogue for people's sake, while underlining the need to respect independence, sovereignty and territorial integrity of Bosnia and Herzegovina, with support from the UNSC, the international community and organisations.
Prior to the debate, the UNSC agreed to adopt Resolution 2604 regarding the establishment of a multinational stabilisation force, or EUFOR-Althea, whose operation is extended for another 12 months in the Balkan country.
EUFOR-Althea is mandated to help implement the military aspects of the Peace Agreement, which was initialed in Dayton, Ohio, in the US, and signed in Paris in 1995.