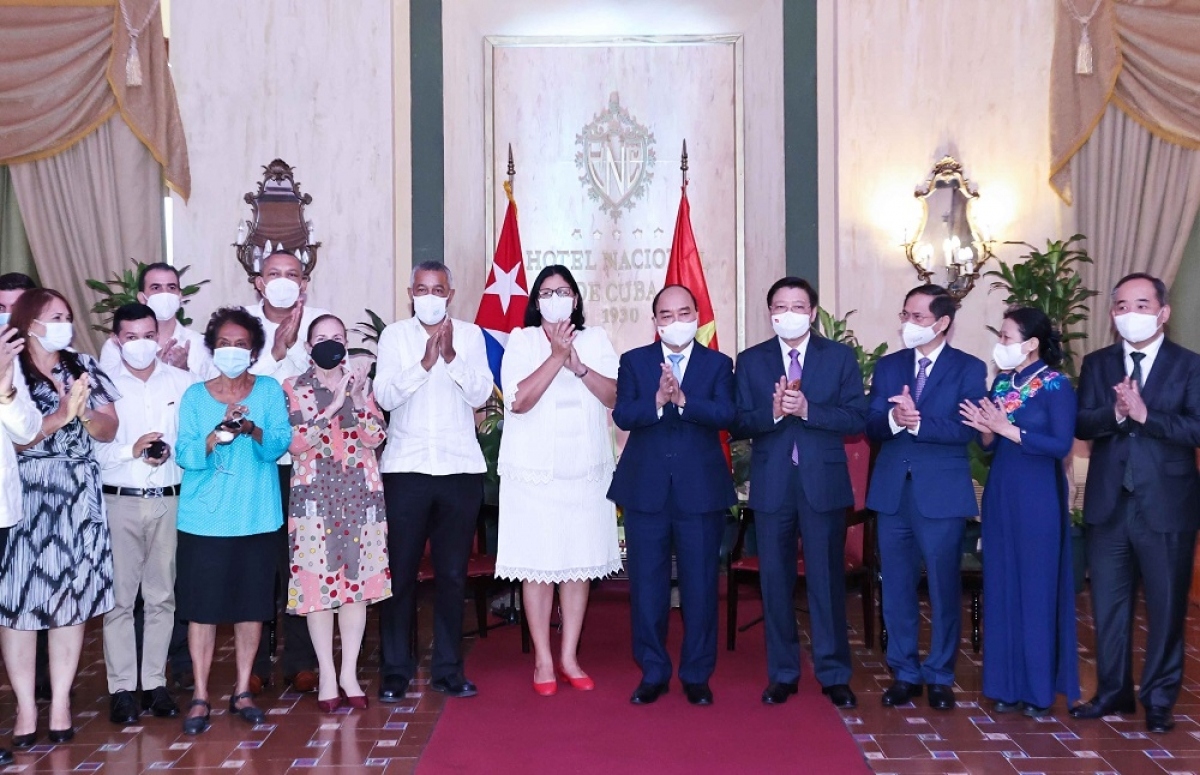 He made the statement during an array of meetings on September 19 morning (Hanoi time) with First Vice President of the Cuban Institute of Friendship with Peoples (ICAP) Noemi Rabaza Fernandez, the President of the Cuba - Vietnam Friendship Association Maria Yolanda Ferrer Gomez , and some other representatives as part of his official visit to the Caribbean nation.
At the meeting, ICAP Vice President Fernandez said that President Nguyen Xuan Phuc is the first foreign head of state to visit Cuba amid the current pandemic following the Communist Party of Cuba successfully organizing the 8th Congress and having a new leadership. This demonstrates the special and profound sentiment of the Party, State and people of Vietnam towards their Cuban counterparts under any circumstances.
Meanwhile, expressing the honor to meet President Nguyen Xuan Phuc, President of the Cuba-Vietnam Friendship Association Maria Gomez affirmed that all members of the Association are very proud on the great responsibility for their contribution to cultivating the special traditional friendship between the two countries.
In response, President Phuc expressed his appreciation for the positive and valuable contributions of generations of leaders and staff of the ICAP, the Cuba - Vietnam Friendship Association, schools and the Youth Union of Cuba, to nurturing the special traditional relationship between the two nations over the past time.
Cuba's solidarity given to Vietnam is a great source of encouragement for the Vietnamese people in the past as well as today, the Vietnamese State leader emphasized.
The President expressed his confidence that the ICAP, the Cuba - Vietnam Friendship Association, schools and young generation of Cuba would actively coordinate to carry out various activities, including educating both nations' young generations about the tradition of close-knit relationship  as a contribution to consolidating and deepening the special traditional friendship and fraternity between Vietnam and Cuba.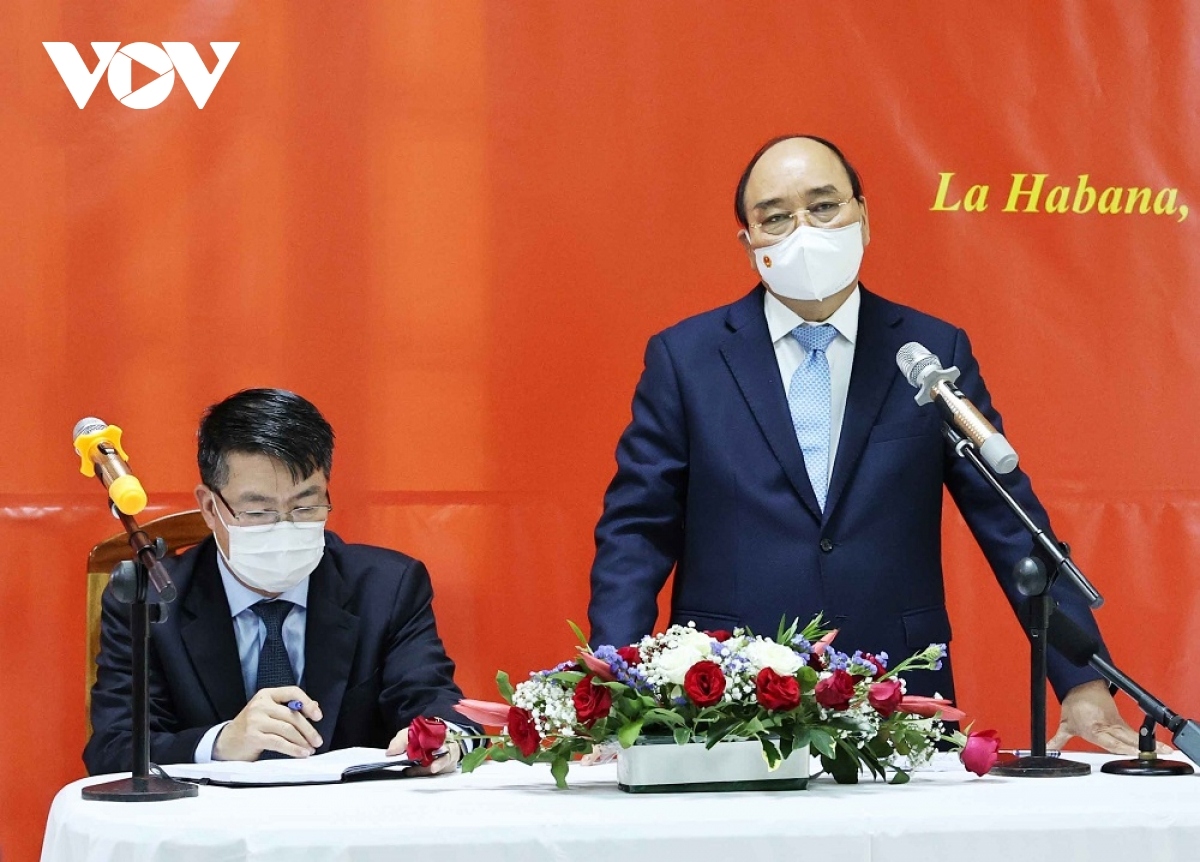 The same day, President Phuc also visited the Vietnamese Embassy and Vietnamese community representatives in Cuba.
At the meeting, he said the Party and State of Vietnam have always paid attention to overseas Vietnamese, including those in the Caribbean nation.
Phuc urged embass staff to further reinforce solidarity and make greater practical contributions to maintaining, nurturing and developing the great special friendship between both nations.