Top Vietnamese leader extends New Year greetings
Friday, 00:02, 12/02/2021
VOV.VN - General Secretary of the Communist Party of Vietnam (CPV) and State President Nguyen Phu Trong has sent the best New Year greetings to all Vietnamese people throughout the nation and abroad on the eve of traditional Lunar New Year (Tet) festival.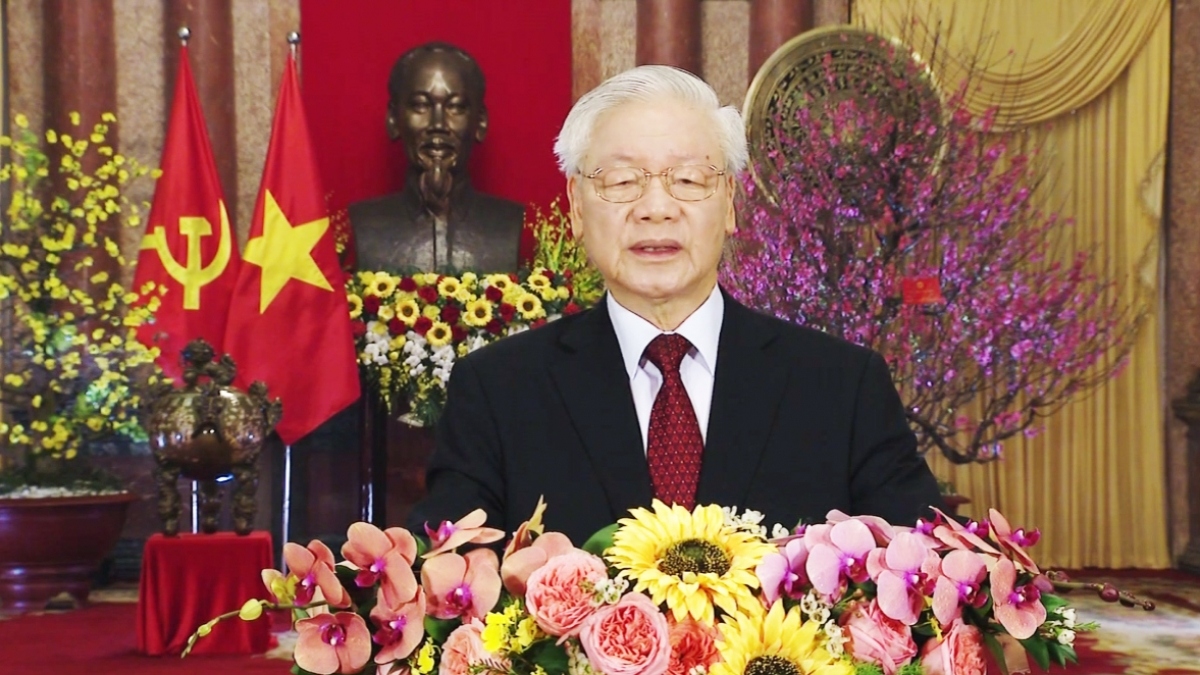 VOV brings you excerpts from his message:
"Fellow countrymen, comrades, and soldiers,
The Lunar Year of the Buffalo has arrived in our beloved Vietnam. At this sacred and emotional moment, on behalf of Party and State leaders, I extend my best regards and wishes to fellow countrymen, comrades, and soldiers, and overseas Vietnamese. I wish people all over the world a new year of peace, friendship, cooperation, progress, and development. 
2020 witnessed significant events in Vietnam, particularly the successful 13th National Congress of the Communist Party of Vietnam.
Over the past year, the Party, the people, and the army showed patriotism, determination, unity, and creativity in gaining an encouraging number of impressive achievements.
The national economy continued to grow, coupled with social and political stability and national security and defense being ensured. In addition, external activities and cooperation were promoted, along with secured peace and stability and people's higher trust in the Party, State, and socialism.
Vietnam's effective response to COVID-19 coupled with socio-economic development and successful Party congresses at all levels have fueled national pride and earned worldwide acclaim. On behalf of the Party and State, I applauded the contributions to these successes made by the people and the army.
2021 will be the first year of implementing the resolution adopted at the 13th National Party Congress and the 5-year socio-economic development plan until 2025. It will also see the election of deputies to the National Assembly and People's Councils for the 2021-2026 tenure.
The Party, the people, and the army should continue to uphold patriotism, unity, determination, and the achievements gained in 2020 to accelerate the renewal process, preserve peace and stability, accomplish set targets and tasks, and reap even greater successes in national construction and defence.
I wish you all a new lunar year full of health, joy, happiness, and success!"