Resolution confirming eligibility of 499 NA deputies approved
Monday, 16:32, 12/07/2021
VOV.VN - The National Election Council (NEC) moved to adopt a resolution confirming the eligibility of the 499 winners in the 15th National Assembly (NA) election during its eighth meeting held on July 12 in Hanoi.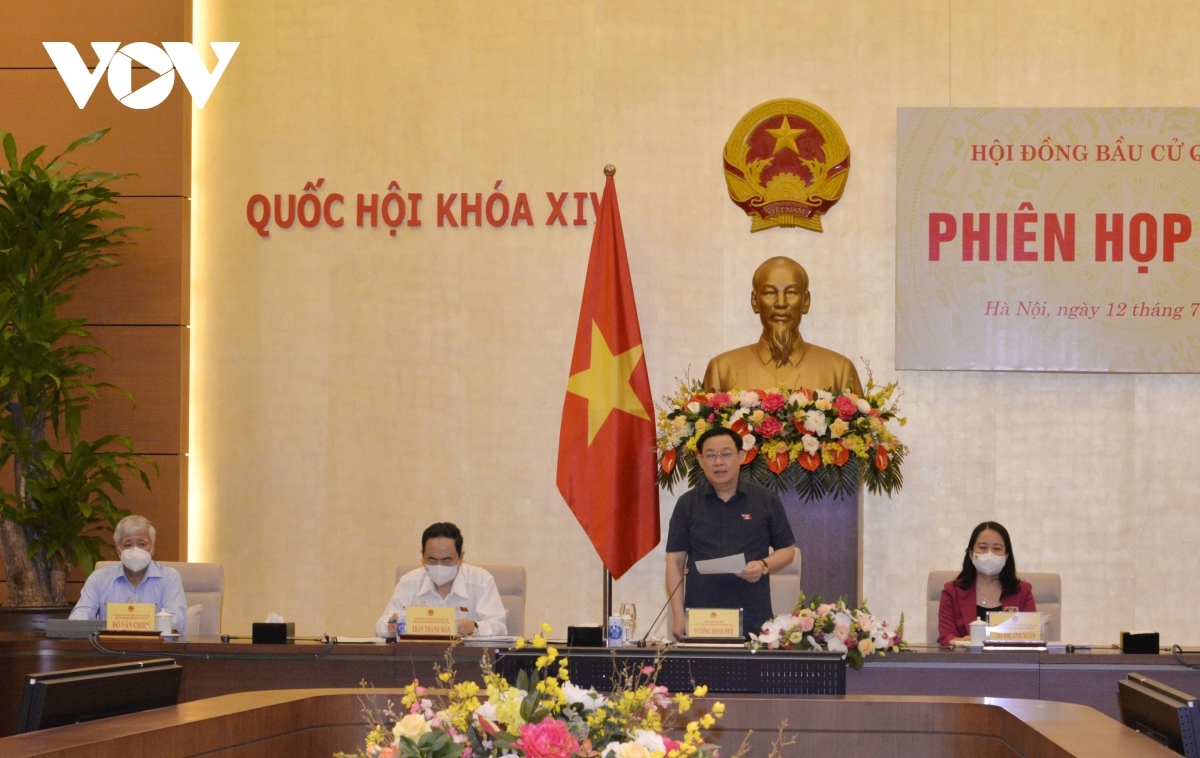 Chairing the event, NA Chairman Vuong Dinh Hue, who is also NEC Chairman, requested that the NEC, its sub-committees, and office promptly complete a report aimed at reviewing the outcomes of the 15th NA election and all relevant documents. This should be done in preparation for a nationwide review teleconference scheduled for July 15 and the first session of the 15th legislature.
With regard to the nationwide teleconference on the election outcomes, NA Chairman Hue assigned the NEC Office to work alongside sub-committees to transfer election-related documents to the 15th-tenure NA Standing Committee. This includes dossiers of NA deputies and documents on the settlement of complaints and denunciations.

As part of the occasion, he also thanked various NEC members and relevant agencies for their efforts over the past two months.

He went on to hail voters and people both at home and abroad for joining the election in a responsible manner, thereby demonstrating their patriotism and the spirit of greater national unity.

According to him, People's Councils at all levels have held their first sessions, thereby completing the elections of key leaders of local administrations.
The top Vietnamese legislator has also approved the outcomes of the election of Chairpersons and Vice Chairpersons of centrally-run municipal and provincial People's Councils.