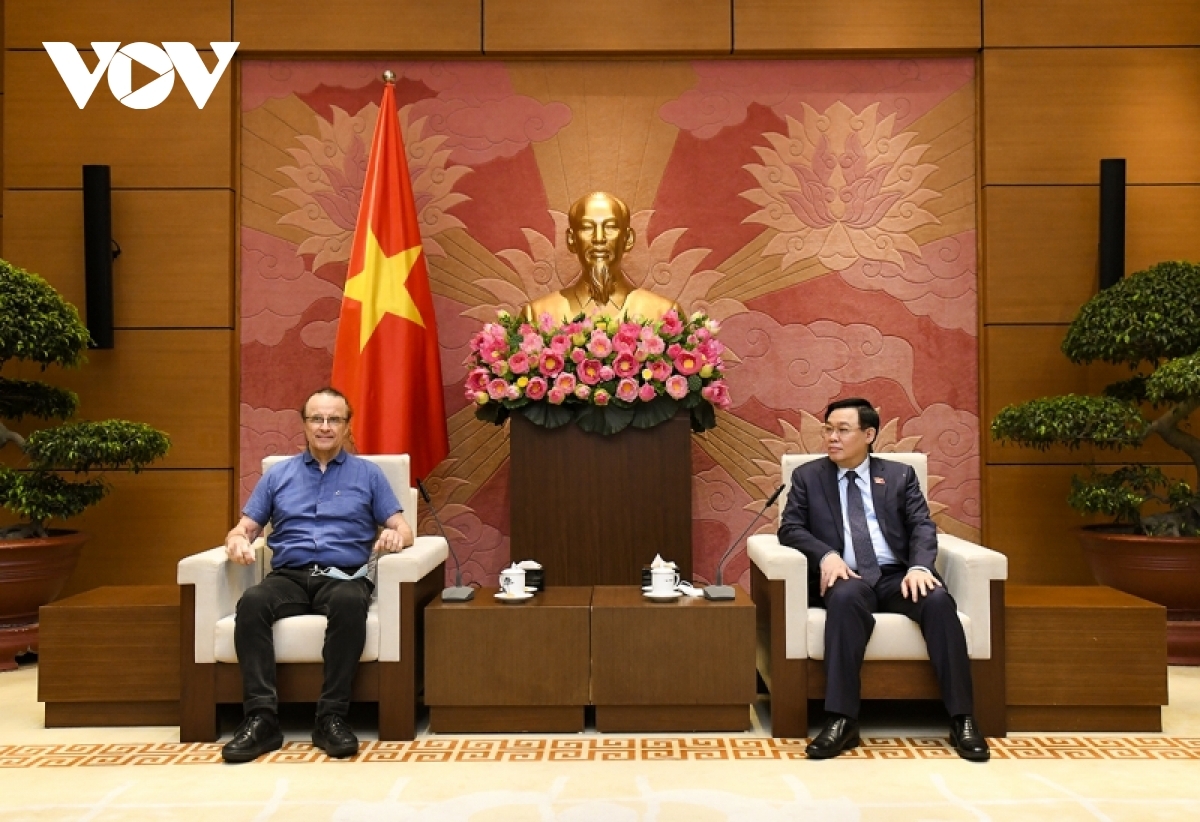 During a reception held on October 15 in Hanoi for Milovan Stankov, founder and chief technology officer of NG Biotech Company, NA Chairman Hue affirmed that the Vietnamese Party and State always considers public health care to be a top priority. He went on to welcome co-operation between NG Biotech and Vietnamese firms in a bid to facilitate the transfer of SARS-CoV-2 testing kit production technology.
Congratulating the firm on its joint venture with Vietnamese conglomerate Vingroup on its readiness to produce SARS-CoV-2 testing kits, the top Vietnamese legislator voiced his hope that NG Biotech and T&T Group will work closely together as scheduled. The pair can come together to manufacture more products for prevention and control of communicable diseases such as tuberculosis, hepatitis B, and other tropical diseases.
The Vietnamese National Assembly and Government are therefore striving to fine-tune institutions, including the Law on Medical Examination and Treatment and the Law on Prevention and Control of Infectious Diseases, he said.
The nation has paid close attention to improving the local business climate and offering all possible support to domestic firms, whilst also attracting foreign direct investment, with priority given to health care and education, he told his guests.
To mark the occasion, the top legislator also thanked NG Biotech for its donation of one million rapid antigen testing kits to the country in September.

In response, Stankov said he aspires to share scientific knowledge and technologies in the field of production, development, and distribution of biological products, medicines, and high-quality testing devices. This includes rapid SARS-CoV-2 testing kits which can help the nation improve its capacity of fighting COVID-19 and other transmissible diseases.
He also expressed a keenness to learn about Vietnamese people's demand for health check-ups and treatment to produce suitable medical products.
NG Biotech Company is one of the leading global firms which is recognised for the production of antibacterial drugs, antibiotics, and test kits. When the COVID-19 pandemic broke out, NG Biotech Company was selected by the French Government and European countries to produce test kits.