Italian media highlight Vietnam's important role in ASEAN
Thursday, 08:33, 04/11/2021
Italy's Marx21 website on November 2 ran an article by Giulio Chinappi, saying Vietnam plays a central role at the 38th and 39th ASEAN Summits.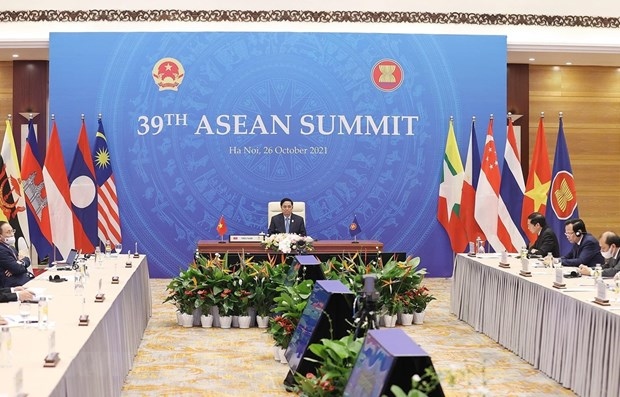 In his article, Chinappi cited a speech by Prime Minister Pham Minh Chinh at the event, in which the Vietnamese Government leader proposed two key tasks for the Association of Southeast Asian Nations (ASEAN) in the time ahead.

Firstly, ASEAN needs a holistic, synchronous and flexible approach to COVID-19 control with the involvement of the entire community, with people and businesses being the centre and subject, and with the goal of addressing difficulties caused by the pandemic in the spirit of "benefits harmonised, risks shared".

Secondly, the Vietnamese Government leader stressed the necessity for ASEAN to position itself in the world's reshaping socio-economic relationship, and consolidate its role as the nucleus of dialogue, cooperation and multilateral and multi-layered economic integration processes in the region.

PM Chinh affirmed that all ASEAN member countries wish to build a regional environment of peace, security, stability and cooperation to fight the COVID-19 pandemic, and serve economic restoration and development, according to the article.

The 38th and 39th ASEAN Summits and Related Summits were held in the form of teleconference from October 26-28.