High voter turnout reflects public trust in Party, State: official
Monday, 09:38, 07/06/2021
The high turnout (99.6 percent) at the elections of deputies to the 15th National Assembly and all-level People's Councils for 2016-2021 demonstrates people's political awareness, patriotism and trust in the Party and the State, an official has said.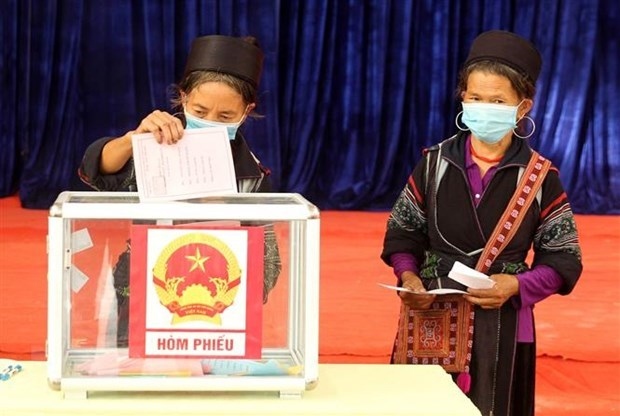 Bui Van Cuong, NA Secretary General, Chairman of the NA Office and Chief of the National Election Council (NEC) Office, told the Vietnam News Agency (VNA) that the May 23 elections are a success and held in a democratic and fair manner.

The council will meet on June 10 under the chair of chief legislator and head of the NEC Vuong Dinh Hue to make a general assessment of the political event, according to the official.

Notably, all of the NA deputies have been chosen, as compared with only 99.2 percent recorded in the previous election, he said, adding that the rates of People's Council members at all levels were also higher.  

The structure of deputies has met the set target, and the early voting was held smoothly, Cuong said.

He also highlighted achievements in COVID-19 prevention and control during the elections, and creative and effective methods in the communication work.

The NEC and all-level Election Committees will announce the outcomes and the list of deputies as scheduled.

Denunciations and complaints regarding the elections will continue to be handled in line with legal regulations in the time ahead, he said.