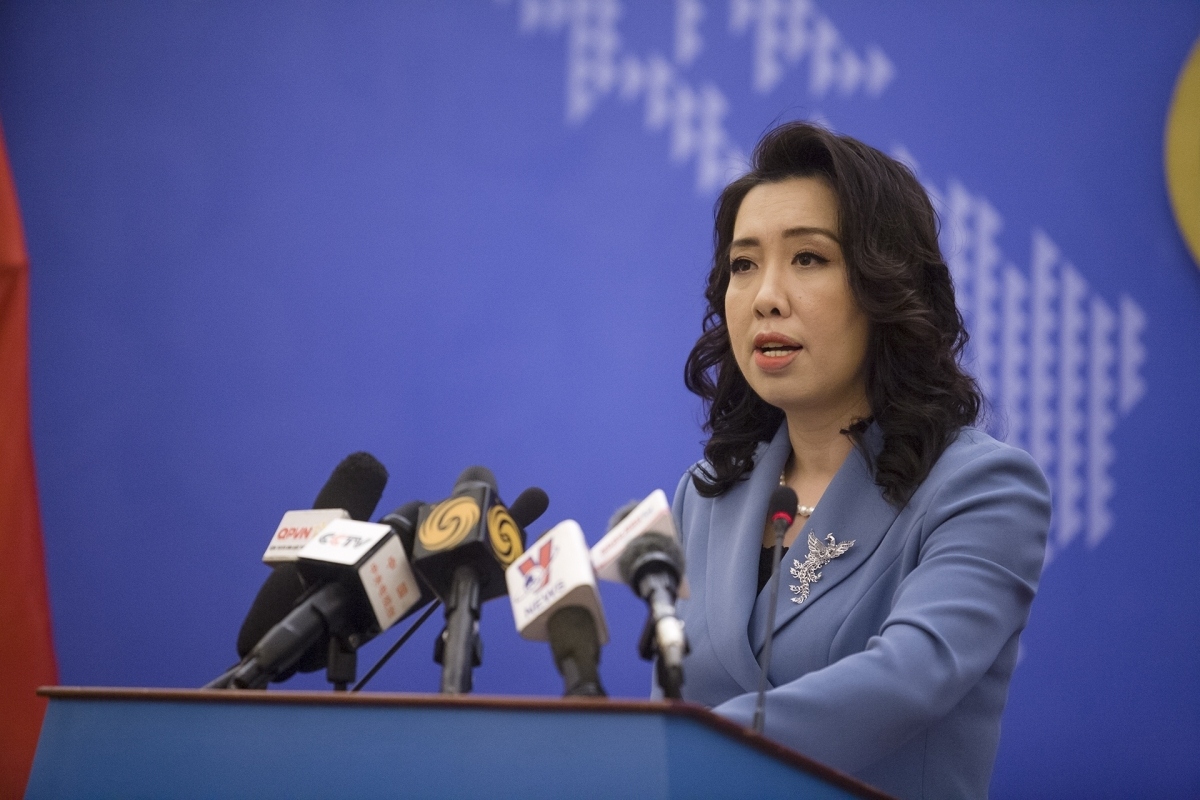 Spokesperson Le Thi Thu Hang made the request after learning that a number of international fashion brands including H&M, Channel, Louis Vuitton and Zara had posted China's illegal nine-dash line map on their websites that violate Vietnam's sovereignty.
"Vietnam has sufficient historical evidence and legal basis to assert its sovereignty over the Hoang Sa (Paracel) and Truong Sa (Spratly) archipelagos in accordance with international law," Hang told media workers in Hanoi on April 8.
She also said Vietnam has its sovereign rights and jurisdiction rights over the relevant waters in the East Sea determined in the 1982 United Nations Convention on the Law of the Sea (UNCLOS).
The spokesperson stressed that all communication campaigns contrary to historical truth and international law are invalid and cannot change the absolute truth about Vietnam's sovereignty over the two groups of islands as well as the reality of the East Sea issue.
Vietnam requests that businesses respect the country's sovereignty over the Spratly and Paracel archipelagos as well as its sovereignty and jurisdiction rights over relevant waters in the East Sea, Hang concluded.