Politburo Resolution: New cities to be built within Hanoi capital
Friday, 09:58, 06/05/2022
VOV.VN - The Politburo has issued a fresh Resolution which will allow Hanoi to explore the possibility of building new cities from its existing districts over the coming years to take full advantage of the capital's development potential.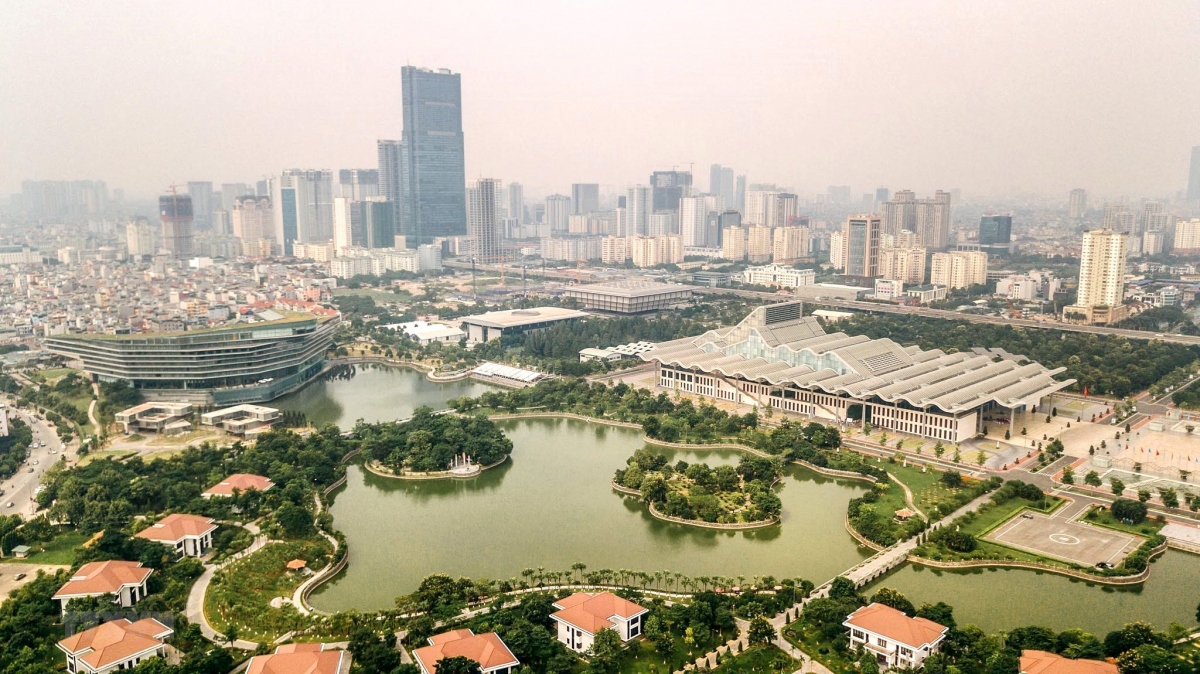 The Politburo's Resolution 15 has set out a range of development directions and tasks for the capital leading up to 2030 with a vision towards 2045.
According to the Resolution, Hanoi will be developed into a smart, modern, and unique urban area, with high hopes that this will have a spillover effect that can link the northern urban area with the whole country.
Among the numerous directions and tasks, new cities will be built in the northern part of the capital covering Dong Anh, Me Linh, and Soc Son districts, along with the western part covering Hoa Lac and Xuan Mai areas.
The capital will strive to record an annual gross regional domestic product (GRDP) growth rate of between 8.0% and 8.5% from 2026 to 2030, with a GRDP per capita reaching between US$12,000 and US$13,000.
By 2045, the capital will be a globally connected city that will boast a GRDP per capita of over US$36,000, and have a development level on par with capitals of developed countries throughout the region and the wider world.
The Politburo noted that it can be viewed as necessary to develop the capital's economy quickly and sustainably by accelerating economic restructuring in association with renovating growth model, mobilising and effectively using all available resources.
The Politburo also requested that relevant agencies spend time to review and perfect the legal system with outstanding specific mechanisms and policies in order to ensure the capital remains the political-administrative centre of the country.