Newly-elected National Assembly to elect its new leader on July 20
Monday, 12:09, 19/07/2021
VOV.VN - The 15th National Assembly is scheduled to convene its first session in Hanoi on July 20, and deputies are to elect the chairman of the legislative body for the 2021-2026 on the opening day.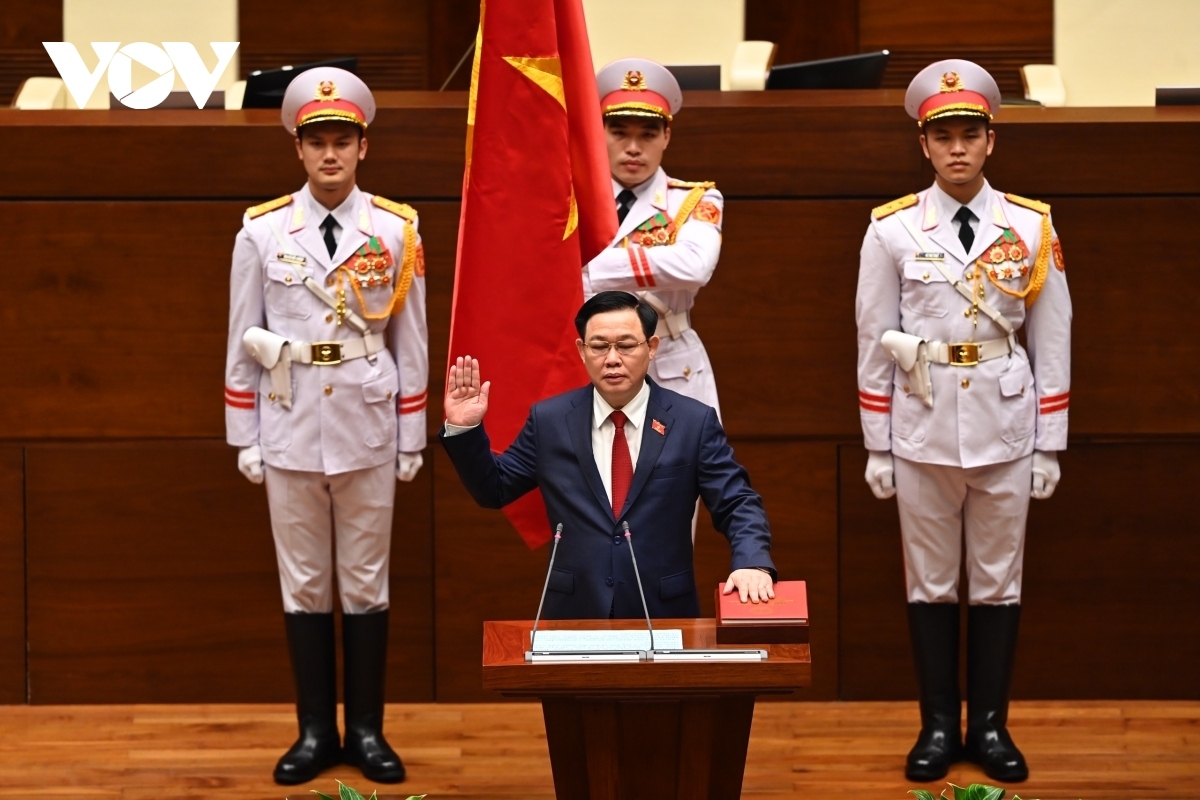 About 499 deputies elected by people on May 23 and approved by the National Election Council will gather in Hanoi for the first session which is set to last from July 20 to July 31.
High-ranking state personnel for the 2021-2026 tenure is the primary focus of the first session. The deputies are anticipated to spend about three working days considering and deciding on the organization and personnel of the State apparatus.
On July 20 the deputies will elect the chairman of the National Assembly, its vice chairmen, and NA Standing Committee members. They will consider and elect the secretary general of the legislature, the chairmen of NA Committees and agencies, and the State Auditor General.
On July 26, the NA will elect the President, Prime Minister, Vice President, Chief Justice of the Supreme People's Court, and Chief Procurator of the Supreme People's Procuracy.
The NA will made a decision on the organizational structure and the number of Government members, approve the appointment of Deputy Prime Ministers, Ministers and other members of the Government.
According to the 2013 Constitution, the new NA Chairman, State President, Prime Minister and Chief Justice of the Supreme People's Court will take an oath before the National Assembly following their election.
During the first session, the deputies will examine the implementation of socio-economic development tasks in the first half of this year, and solutions for realizing targets for the remaining months of the year.
They will give opinions on a national socio-economic development plan for 2021-2025, a national financial plan for 2021-2025, and a plan on borrowing and repaying public debt for 2021-2025, a medium-term public investment plan for 2021-2025.
They will also discuss an investment policy of the national target programme on building new-style rural areas for 2021-2025 and for the national target programme on sustainable poverty reduction and social welfare in the next five years, among others.