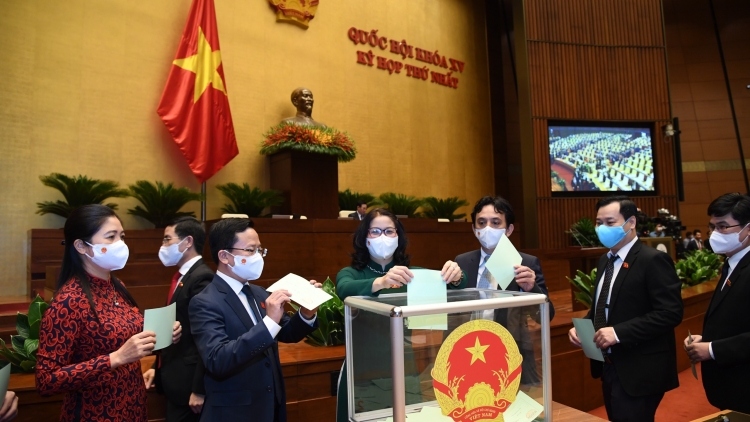 The National Assembly Standing Committee is scheduled to nominate a candidate as State President of the new term.
The deputies will hold group discussions and are to cast a secret ballot early next week.
The new State President will take the oath of office as soon as the results are announced.
Incumbent State President Nguyen Xuan Phuc was elected at the last session of the 14th National Assembly three months ago.  
Also on July 24, National Assembly deputies are to examine a report on the medium-term public investment plan for 2021-2025, and a report on thrift practice and waste prevention in 2020.
Nearly 500 newly-elected deputies are gathering in Hanoi for the first session of the 15th National Assembly. Completing key personnel in the State apparatus is an important issue among others during the course of the session.