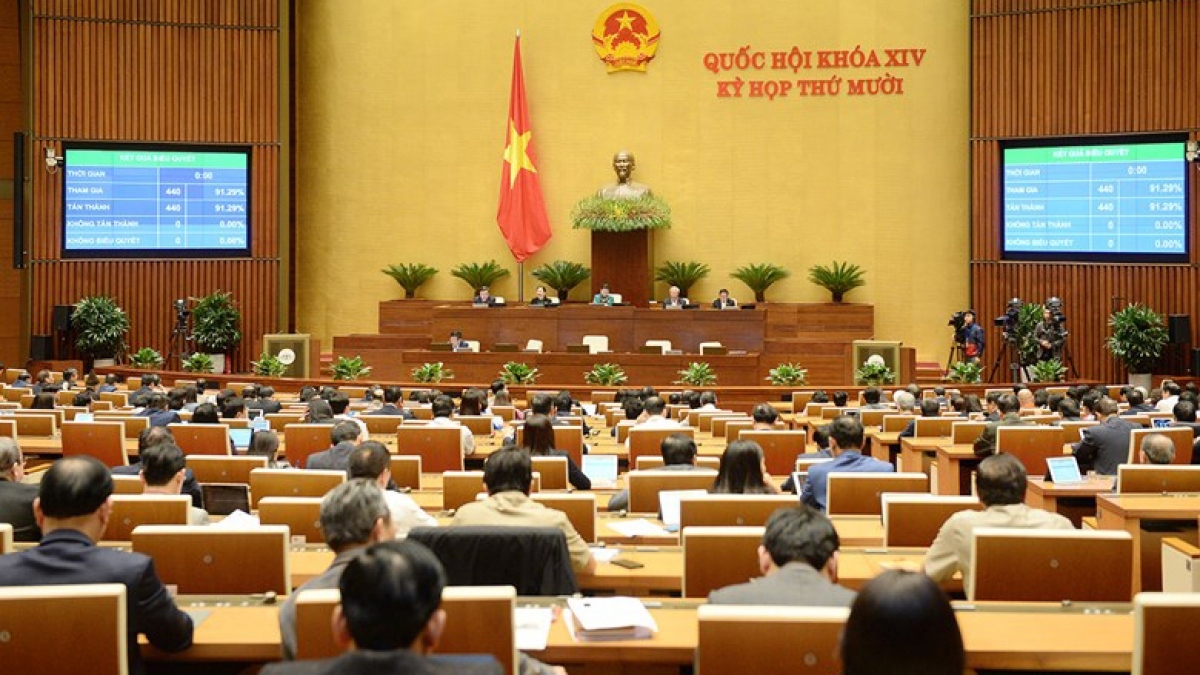 The National Assembly examined the implementation of the socio-economic development plan and the state budget for 2020, and decided on key socio-economic development targets, state budget estimates, a budget allocation plan for 2021.
Among other targets, Vietnam is projected to obtain a GDP growth rate of 6%, a consumer price index of 4%, and a GDP per capita of US$3,700 next year.
The NA also reviewed and evaluated the results of implementing NA resolutions on socio-economic development plans, economic restructuring, national finance, and mid-term public investment for 2016-2020, and orientations for 2021-2025.
The deputies passed 7 bills, 3 draft resolutions and gave opinions on 4 more bills, aimed at better safeguarding human rights, protecting national interests, while maintaining national defense and security, social safety and order in order to meet the requirements for socio-economic development and international integration.
They also passed a resolution on Vietnam's engagement in the United Nations peacekeeping operations. The endorsement demonstrates the Party and State's political determination to take part in international peacekeeping operations, as well as the country's responsibility towards the international community.
The National Assembly discussed and commented on draft documents submitted to the upcoming 13th National Party Congress. It also maintained that Vietnam will hold nationwide general elections on May 23, 2021 to elect deputies to the 15th National Assembly and the People's Councils at all levels for the 2021-2026 term.