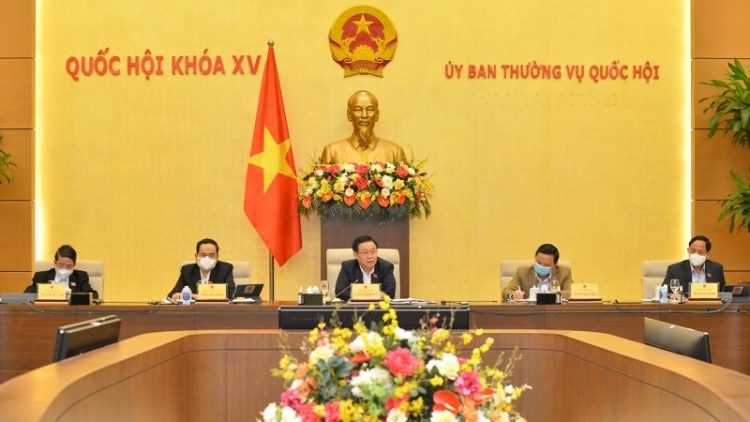 Working alongside leaders of the NA Office and relevant agencies, NA Chairman Hue said that the legislature's primary goal is to cut short the year-end session's working time to 17 days in comparison to the usual timeframe of one month whilst ensuring the quality of its responses to national development in 2022 and beyond.
According to the legislative leader, at present the latest COVID-19 outbreak has been basically brought under controlled, although the risk remains imminent. Therefore he said the National Assembly's goal to shorten the working time as much as possible is to create conditions for the Government, ministries, sectors, and localities to focus on disease prevention and control and socio-economic recovery.
He requested that the NA General Secretary review all reports and documents before sending them to all NA deputies for later discussions to ensure the year-end session is more effective and practical.
Hue also suggested that the NA Secretary General, the Secretariat of the legislative body, and the NA Office continue to listen to voters' thoughts and aspirations regarding the legislature's activities and duly make recommendations to renovate the body's overall performance.
The NA is scheduled to convene its year-end session in Hanoi on October 20 in order to examine the implementation of socio-economic development tasks for the year and set key targets for 2022. Lawmakers will also conduct a review and pass a number of bills.