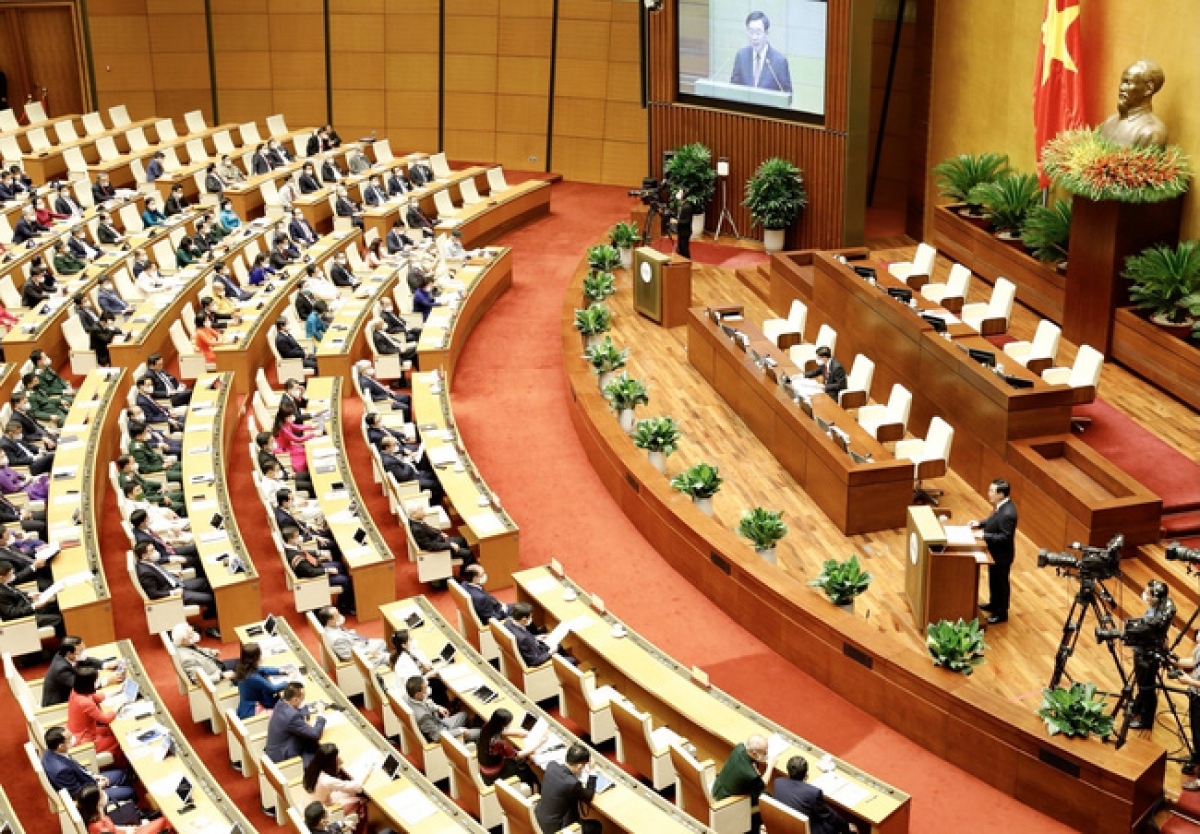 The year-end session takes place at a time when the COVID-19 pandemic is evolving in a complicated manner in Vietnam. The fourth wave of the pandemic that started in late April 2021 has dealt a heavy blow to business production and negatively impacted people's life.
Lawmakers will therefore spend much time examining the implementation of national socio-economic development tasks this year and setting major development targets for 2022.
They are scheduled to adopt a resolution on national economic restructuring for 2021-2025, a resolution on land use planning for 2021-2030 and beyond, and a resolution on specific development policies for Hai Phong, Nghe An, Thanh Hoa and Thua Thien-Hue.  
They are also scheduled to adopt two bills on Statistics and Criminal Procedure Code, and give opinions on five other bills.
The lawmakers will spend two and a half days questioning Cabinet members over issues of voter concern.
The year-end session is set to last 17 days and take place physically and virtually.