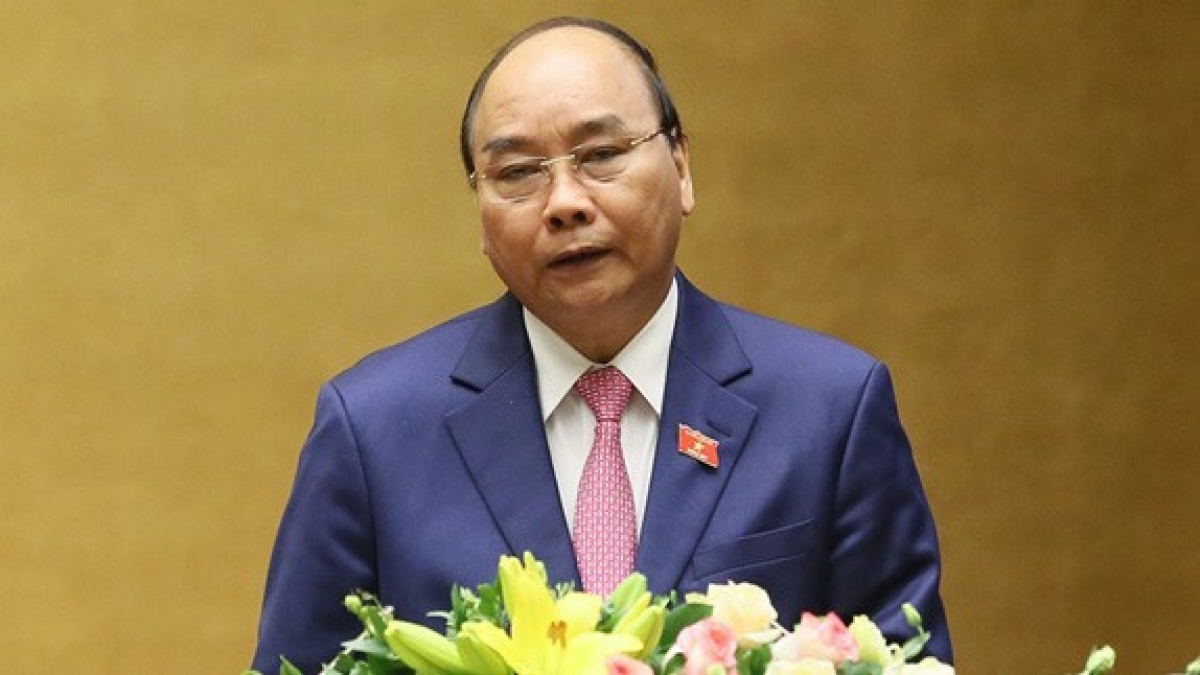 The country has been able to surmount numerous difficulties during the year and has recorded an array of important achievements in almost all areas, PM Phuc told lawmakers, who prepare to examine the implementation of national development tasks carried out this year and determine  targets for 2021 over the course of the coming days.
According to the PM, the entire country has effectively controlled epidemics, including the novel coronavirus (COVID-19), therefore making it easier for the economy to get through the crisis and get back on track.
Citing the latest statistics recently published by Government agencies, PM Phuc noted that despite the impact of the COVID-19 pandemic, the national economy enjoyed growth of 2.13% during the past three quarters, and it is projected to expand by 2% to 3% for the entirety of the year.
In addition, Vietnam is one of the economies that has achieved the highest growth rate regionally and globally, largely due to its internal strength and ability to make good use of available opportunities. This is in addition to the local economy's flexible diversification and adaptation, he added.
Most notably, Vietnamese GDP scale has increased by approximately 1.4 times compared to 2015's figures, with GDP per capita standing at an estimated US$2,750 for this year. Indeed, the International Monetary Fund (IMF) recently forecast that Vietnam is likely to emerge as the fourth largest economy in Southeast Asia for this year.
Moreover, labour productivity has significantly improved, enjoying a boost of 5.8% from 2016 to 2020, therefore exceeding the set target of 5% and beating the 4.3% rate recorded during the 2011 to 2015 period. This growth model has gradually shifted from resource exploitation, raw exports, and cheap labour, to sci-tech applications and innovation.
The consumer price index has recorded a decline from 18.6% in 2011 to less than 4% in the 2016 to 2020 period. This comes as total export and import turnover has increased 1.7 times, reaching roughly US$535 billion this year despite a sharp fall in global trade caused by COVID-19.
The country has successfully accelerated international integration, moved to increase defence capability, while also maintaining national sovereignty.
Despite these positives, the Government leader pointed out economic shortcomings which bore the brunt of the global COVID-19 crisis. According to PM Phuc, the number of businesses suspending operation has witnessed a sharp increase, the resilience of the local economy cannot be considered firm, and the competitiveness and autonomy of the domestic economy remains limited. In addition, science and technology, along with innovation, have yet to create a driving force that can boost labour productivity and overall competitiveness.
Concluding his speech at the NA session, PM Phuc noted that Vietnam will implement its ongoing dual goal of epidemic prevention and economic recovery in 2021 and beyond.