Vietnam wishes to promote cooperation with Andorra
Saturday, 10:50, 02/04/2022
VOV.VN - Vietnamese Ambassador to France and Andorra Dinh Toan Thang on April 1 presented the Letter of Credentials of President Nguyen Xuan Phuc to Joan-Enric Vives i Sicília, Archbishop of Catalogna and Co-Prince of Andorra.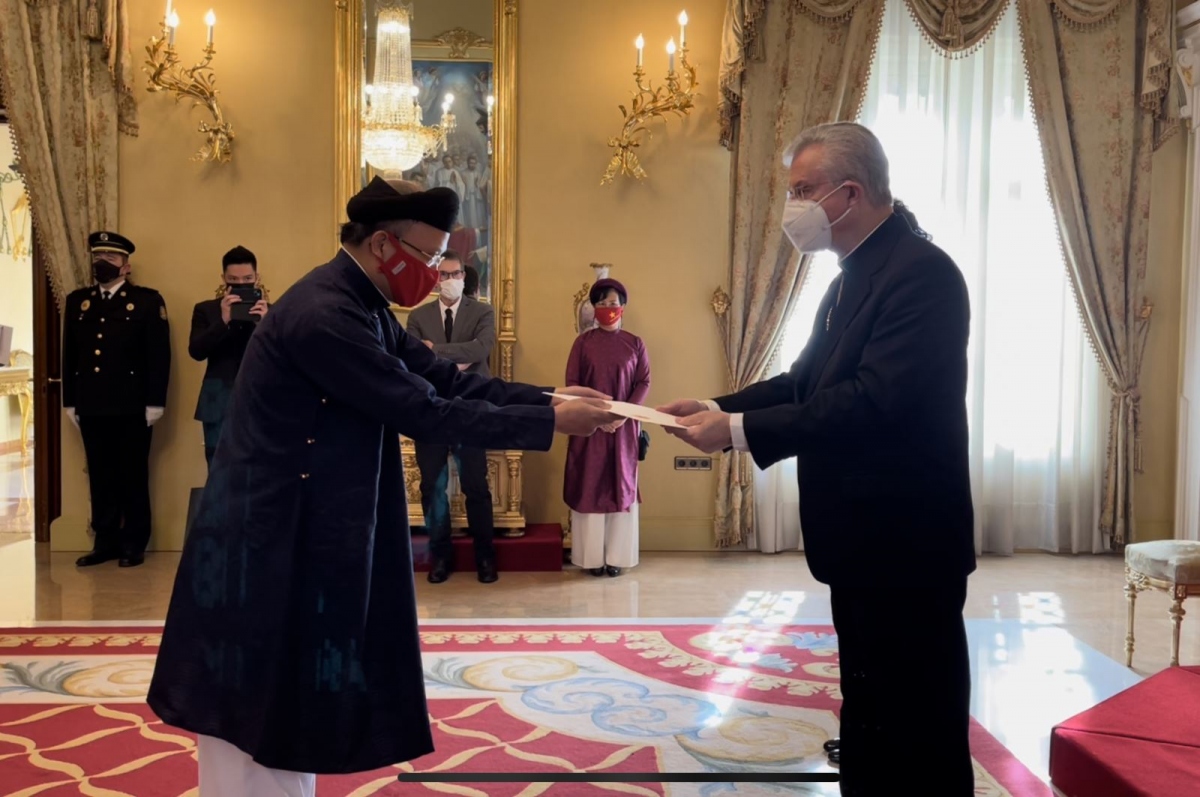 Speaking at the reception, Ambassador Thang expressed his honour to assume the role of Ambassador of Vietnam to Andorra and wished to make positive contributions to strengthening the friendship and cooperation between the two countries.
Vietnam wishes to maintain and further expand cooperation with Andorra through mutual support at multilateral forums, exchange of delegations at all levels and promotion of cooperation in various fields such as green economy, digital transformation, and tourism development, Thang stressed.
He suggested that Vietnam and Andorra coordinate closely in organizing practical activities to mark 15 years of bilateral diplomacy between the two countries.
He also conveyed greetings and best wishes from President Nguyen Xuan Phuc to Archbishop Joan-Enric Vives i Sicília and other leaders of Andorra.
The Co-Prince of Andorra spoke highly of Vietnam's position in the region and the world, as well as its socio-economic development achievements. He said he was impressed by Vietnam's gains in the fight against the COVID-19 pandemic.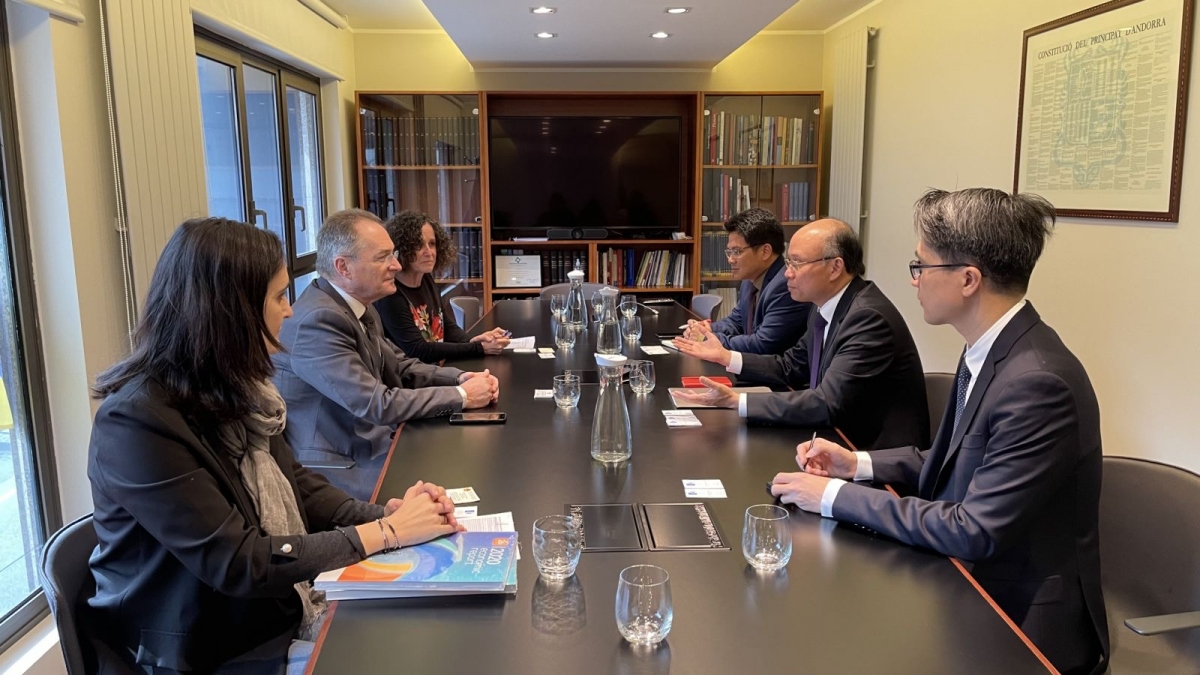 Ambassador Dinh Toan Thang also had another meeting with Andorra Minister of Foreign Affairs Maria Ubach Font. The two sides informed each other about the socio-economic development of their respective countries and highly appreciated the good bilateral relations.
They agreed to strengthen exchanges between the two countries to fully tap into the potential for stronger cooperation, including a new economic-trade cooperation framework between Vietnam and the European Union like the EVFTA that Andorra is also interested in, or new economic cooperation frameworks of the French speaking countries community (Francophone).
During his visit to Andorra, Ambassador Dinh Toan Thang also had meetings with leaders of the Andorra Chamber of Commerce, Industry and Services and the Honorary Consul of Vietnam in Andorra to discuss orientations and measures to increase cooperation between the two countries in the fields of trade, investment, tourism and culture.