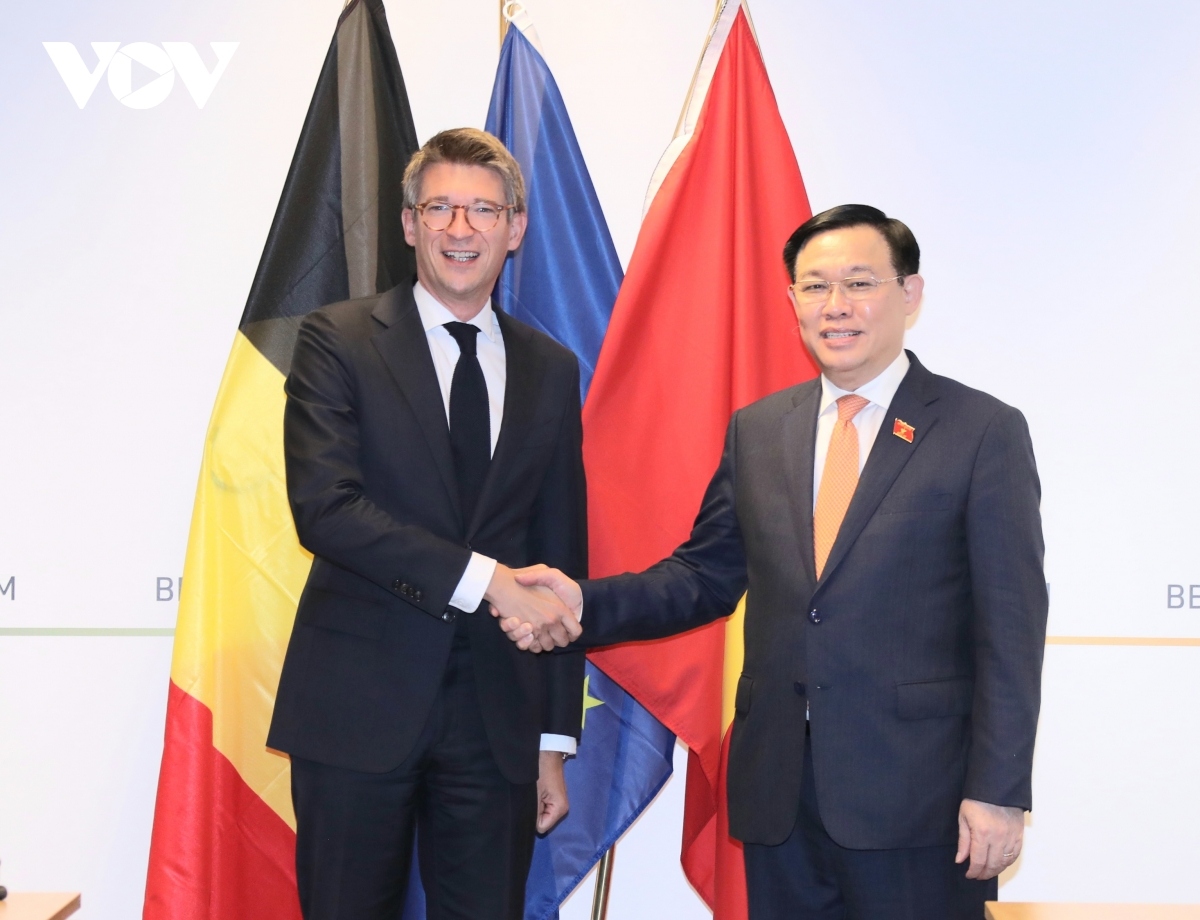 Hue, who is visiting Belgium, made the statement during his meeting with Belgian Deputy Prime Minister cum Minister of Economy and Labor Pierre-Yves Dermagne in Brussels on September 9.
He highly appreciated Belgium's coordination in multilateral cooperation, including promoting the ASEAN-EU relations, especially in 2020 when Vietnam was the ASEAN Chair and Belgium was a non-permanent member of the United Nations Security Council.
Welcoming Hue and his entourage, Deputy PM Dermagne spoke highly of the results of the delegation's working sessions with the European Council and the European Parliament, as well as business discussions of the two countries marked by the signing of numerous economic contracts.
He thanked Hue for receiving many leading Belgian enterprises to meet their interests and desires to increase bilateral cooperation, especially in the areas of economy, trade and investment.
Both sides were satisfied that the Vietnam-Belgium relations have developed well over the past time through their leaders' regular contact and exchange, including recent online talks between their Prime Ministers.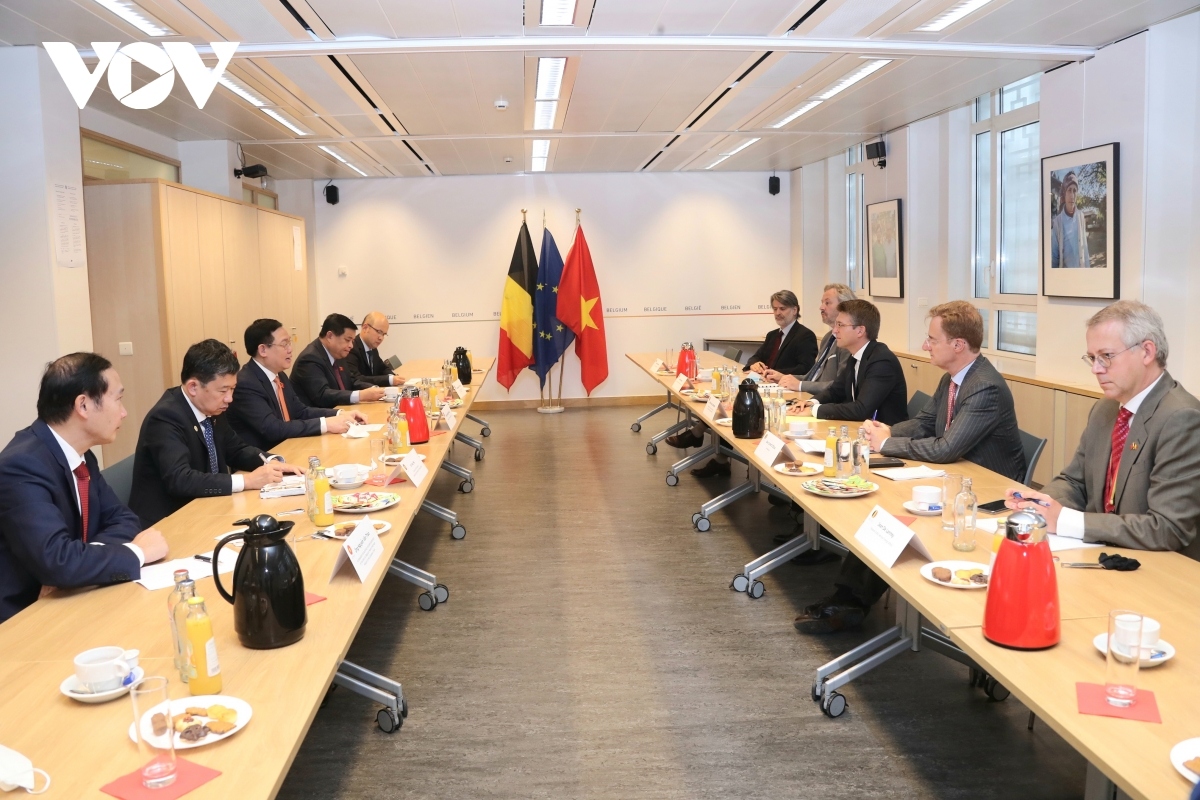 NA Chairman Hue proposed that Belgium support early ratification of the EU-Vietnam Investment Promotion Agreement (EVIPA) so as to promote investment and maximize bilateral cooperation in the fields of energy, renewable energy and seaport development.
Regarding agriculture, Hue proposed that Belgium create conditions for Vietnamese farm products to enter its market and lobby the EU for removing the yellow card on Vietnamese seafood in order to ensure the livelihoods of farmers and maintain the supply of exports to the EU.
The NA Chairman thanked the Belgian Government for donating 100,000 doses of COVID-19 vaccines to support Vietnam in pandemic control, and proposed that Belgium, through the COVAX mechanism, continue to support Vietnam in accessing and ceding redundant vaccines to Vietnam.
Dermagne acknowledged Hue's proposals and expected that Vietnam would support Belgian-invested infrastructure projects, as well as agricultural cooperation projects between the two countries.
During the meeting, both host and guest stressed the importance of implementing practical measures to develop the two countries' relations in a substantive and comprehensive manner. They agreed that the two countries will strengthen strategic coordination within ASEAN and ASEM, especially when the EU and ASEAN have established their strategic partnership.