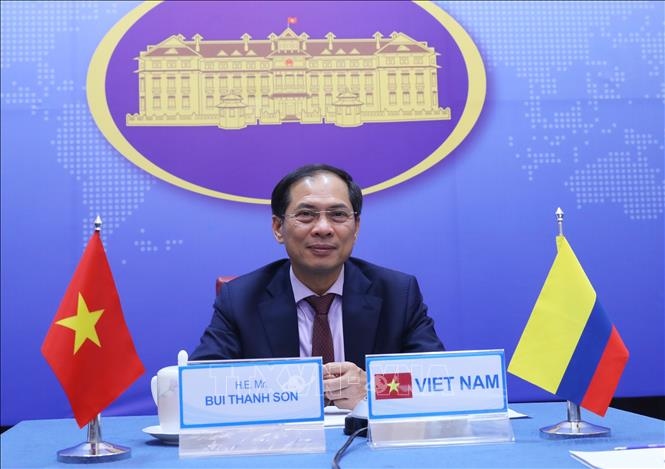 Son briefed his counterpart on Vietnam's political, socio-economic situation and COVID-19 containment experience as well as its economic recovery measures, in order to ensure social security in the country.
He affirmed that Vietnam considers Panama as one of its important partners in Latin America and wishes to strengthen the friendly relations and multifaceted cooperation with the Republic of Panama, especially in economics, trade and investment.
For his part, Deputy FM Federico Alfaro Boyd informed about Panama's situation and its measures to maintain socio-economic stability in the current challenging context.
He said Panama highly appreciates Vietnam's achievements in its capacity as the ASEAN Chair in 2020 and a non-permanent member of the United Nations Security Council for 2020-2021, as well as its initial success in controlling the COVID-19 pandemic for socio-economic development.
Reviewing cooperation between the two countries and the two Foreign Ministries, the diplomats agreed that the two sides will continue to work closely to maintain the fine development of bilateral relations through high-level reciprocal visits when conditions permit.
They also agreed to maintain the Joint Committee on Economic, Trade and Investment Cooperation, and Political Consultations between the two Foreign Ministries.
Both sides will increase bilateral trade and investment ties through trade promotion and business delegation exchanges, while further strengthening cooperation in maritime transport, agriculture, education, and people-to-people exchange, the two diplomats stressed.
In addition, both sides will collaborate closely at international organizations and multilateral forums, especially in supporting each other's candidacy to UN agencies.
During the talks, the two sides voiced their support for multilateralism and peaceful settlement of disputes in accordance with international law.