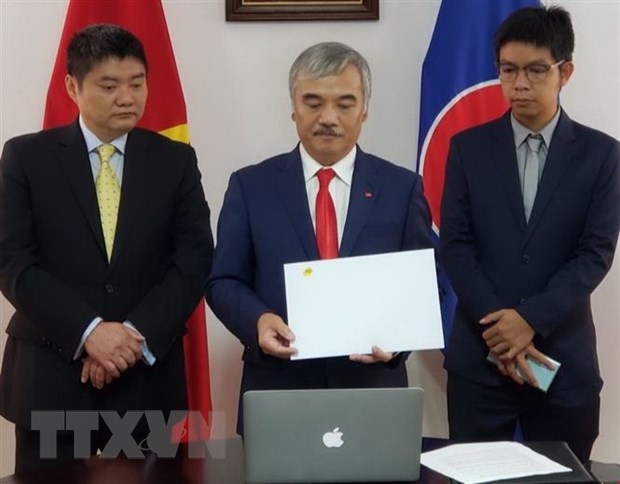 This pledge was made by Vietnamese Ambassador to Mexico and Panama Nguyen Hoai Duong during a ceremony held via an online platform on September 10 in order to present  his credentials to Panamanian Deputy Foreign Minister Federico Alfaro Boyd.  
During the event, Deputy Minister Boyd highlighted great Vietnamese achievements in the cause of national development, saying based on the time-honoured friendship that has endured for 45 years, both countries are able to promote greater co-operation, especially in areas such as agriculture, aquaculture, logistics, and telecommunications.
Most notably, Panama possesses a number of advantages, such as being the largest transit hub in Central America, while the Colon Free Zone is widely considered to be a gateway that can help it to boost trade activities to Latin America. Boyd expressed hope located in Southeast Asia, Vietnam can support Panama in making inroads into the ASEAN market.
In response, Ambassador Duong extended his thanks to the leaders of Panama's Ministry of Foreign Affairs for agreeing to co-host online talks aimed at reviewing bilateral relations while intensifying co-operation, as well as accelerating friendly relations between the Governments and citizens of both countries.