Vietnam fulfils its UNSC non-permanent membership for 2020-2021 term
Monday, 20:28, 17/01/2022
VOV.VN - Vietnam has successfully completed its role as a non-permanent member of the United Nations Security Council (UNSC) for the 2020-2021 term, said Foreign Minister Bui Thanh Son at a press briefing in Hanoi on January 17.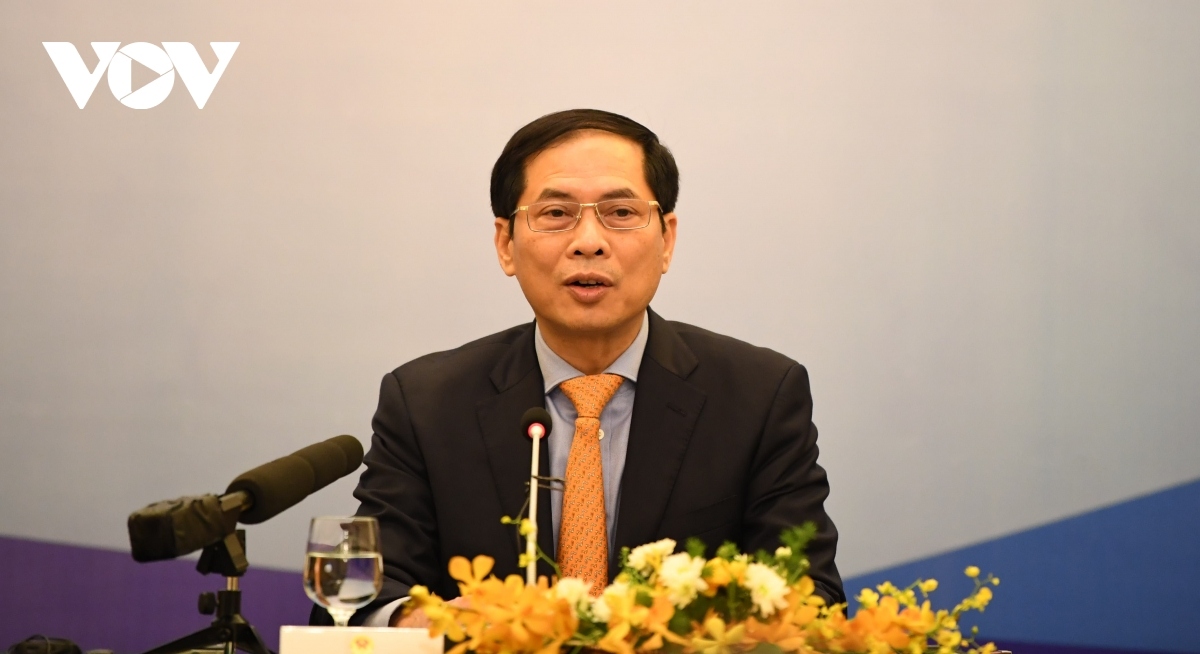 He noted over the past two years Vietnam, together with other permanent and non-permanent members of the UNSC, has worked hard to address global challenges, including conflicts, climate change, epidemics and terrorism, in order to maintain peace and stability worldwide.
According to the diplomat, Vietnam has proactively, positively and responsibly joined the Security Council, proposing many initiatives and promoting the body's role in seeking solutions to global challenges on the basis of the UN Charter and international law.
"Vietnam attaches great importance to and wishes to contribute to promoting the work of the UN Security Council for the common interests of UN member states, and at the same time contribute to maintaining international peace and security," stressed Son.
During the past two years, Vietnam and other UNSC members have pursued a multilateral approach, persistently upholding the UN Charter and international law. They have promoted the search for durable, comprehensive solutions to the root causes of conflicts, and strengthen cooperation between the UN, UNSC and regional organizations in maintaining international peace and security.
Vietnam has played an active role in organizing the UNSC's first open debate on cooperation between the United Nations and the Association of Southeast Asian Nations (ASEAN) as well as in promoting ASEAN's centrality and presence at the UNSC in resolving regional issues, including Myanmar.
In addition, it has sent forces to the United Nations Peacekeeping Missions at hotspots globally, proposed International Day of Epidemic Preparedness, and initiated the establishment of the Group of Friends of the 1982 United Nations Convention on the Law of the Sea (UNCLOS).