Vietnam, France kick-start activities to celebrate 50 years of diplomacy
Thursday, 19:11, 08/12/2022
VOV.VN - Vietnamese National Assembly Chairman Vuong Dinh Hue and visiting French Senate president Gerard Larcher jointly launched activities in Hanoi on December 8 to celebrate 50 years of diplomacy between Vietnam and France that falls in 2023.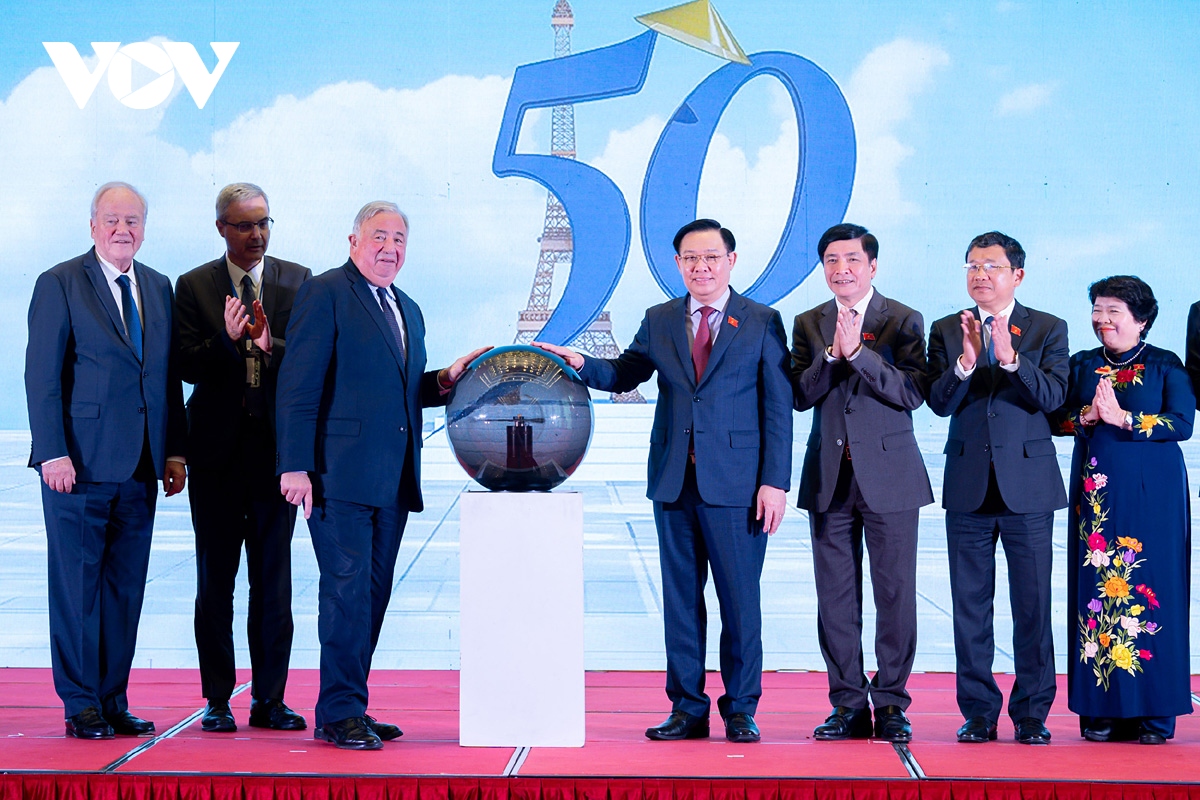 Addressing the event, Hue noted the Vietnam – France relations have developed substantially over the years across the fields, from politics, diplomacy and defence to economics, education, science-technology and health care, especially after the ties were upgraded to a level of strategic partnership in September 2013.
He expressed his optimism about stronger cooperation between the two countries, as well as between ASEAN and the EU. France has been a development partner of ASEAN since 2020 and ASEAN has upgraded its relationship with the EU to a strategic partnership since June 2021, creating the prerequisite for elevating Vietnam-France relations to new heights.
According to the Vietnamese legislator, 2023 marks a special year in bilateral relations when both countries will celebrate 50 years of their diplomatic ties.
"I am confident that with the growing ties over the past five decades, together with the political determination of the leaders of the two countries and the efforts of the two peoples, the Vietnam – France Strategic Partnership will certainly develop more practically and substantially in coming years," said Hue.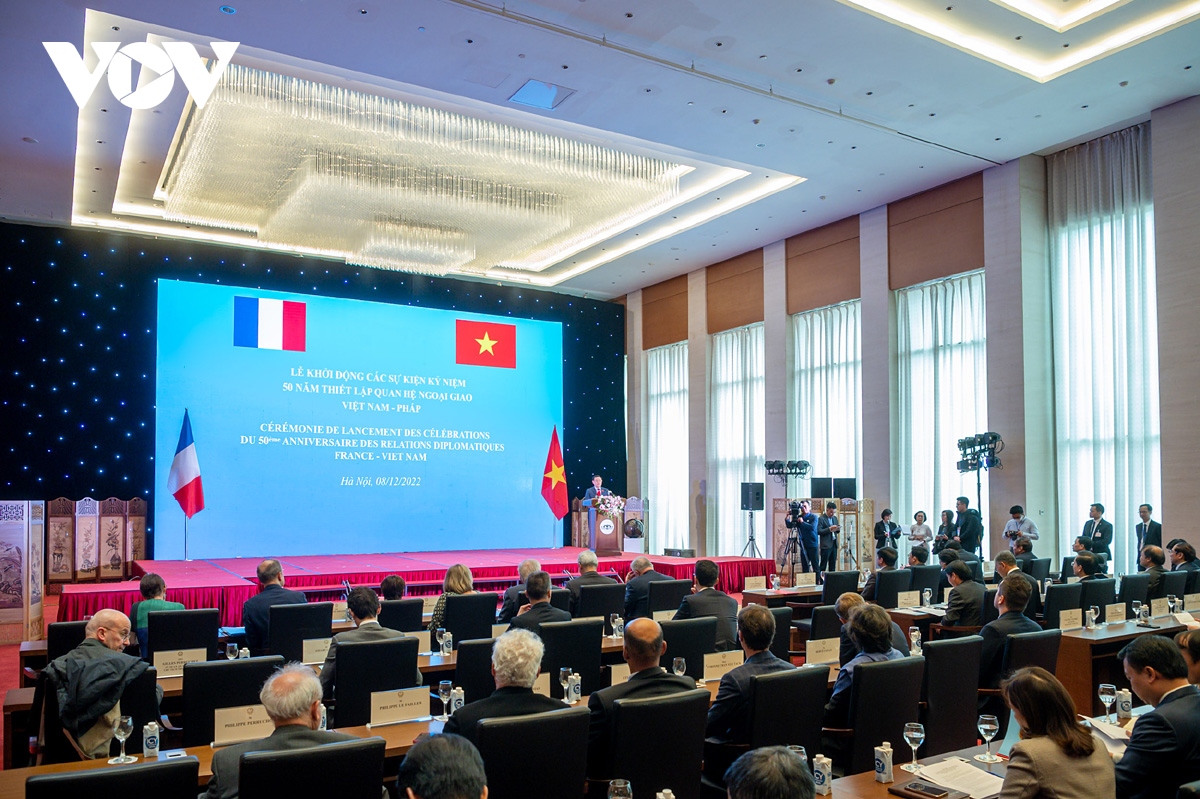 Senate President Gerard Larcher, for his part, reviewed major milestones in the France-Vietnam relations, and affirmed high-level visit exchanges have given fresh impetus to bilateral relations. He expressed hope more reciprocal visits will be conducted in coming years to deepen the two countries' strategic partnership.
"Vietnam and France are working closely in many fields such as trade, investment, climate change adaptation, heritage protection and promotion, education -training, and decentralized cooperation. I hope that, in 2023 many big events and projects will be actively implemented to honor the Vietnam-France relationship, leaving a deep impression on the people of the two countries," he said.
French Senate president Gerard Larcher is in Hanoi for an official visit to Vietnam at the invitation of National Assembly chairman Vuong Dinh Hue.