France supports decentralized cooperation with Vietnam, says Gerard Larcher
Thursday, 17:29, 08/12/2022
VOV.VN - The Senate of France supports decentralized cooperation between France and Vietnam, considering this a key programme in the Senate's working agenda, Senate president Gerard Larcher told Vietnamese National Assembly chairman Vuong Dinh Hue during talks in Hanoi on December 8.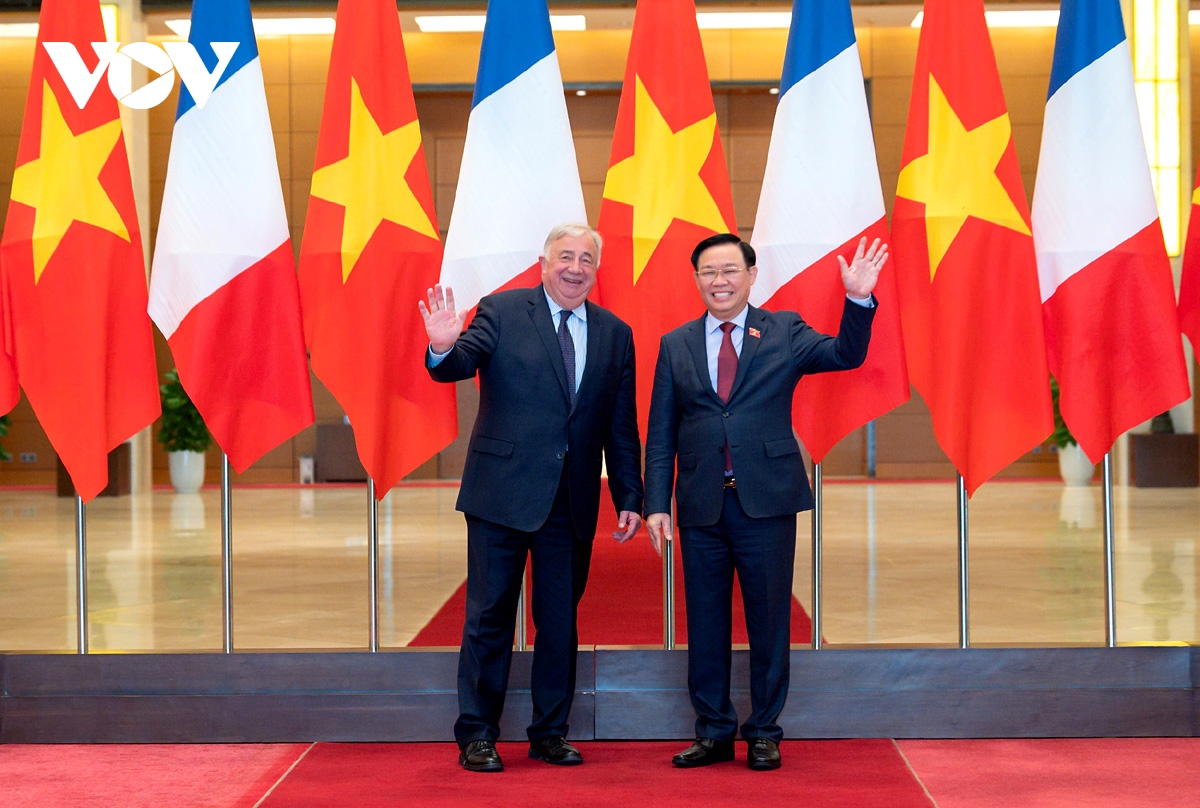 Larcher, who is in Hanoi for an official visit to Vietnam, revealed that Hanoi is scheduled to play host to the 12th conference on decentralized cooperation between France and Vietnam in April 2023.
The two leaders agreed that both Vietnam and France need to further enhance cooperation between their localities, and the legislative bodies of the two countries will carry out practical activities to promote cooperation in this field.
Hue affirmed Vietnam always attaches importance to its relationship with France, one of the leading powers in Europe that plays an important role in the international arena.
Vietnam wishes to deepen its cooperative relations with France, especially in cultural and people-to-people exchanges, said Hue, adding the National Assembly of Vietnam wants to foster relations with both houses of the French parliament.
He revealed Vietnam will host a global forum of young parliamentarians in 2023, and expected both houses of the French Parliament would send delegations to this important event.
Hue suggested the two sides ramp up defence-security cooperation, as well as cooperation in education, health and climate change adaptation. He praised France's role in implementing the 2015 Paris Agreement and said Vietnam is committed to reduce greenhouse gas emissions to zero by 2050.
Vietnam wishes to strengthen cooperation with France to meet its commitment, especially in terms of equitable energy transition, and climate change adaptation, said the Vietnamese legislator.
Larcher for his part affirmed Vietnam plays an important role in France's foreign policy in all fields. He spoke highly of Vietnam's climate change commitment, and said France is willing to share its experience in developing nuclear energy for civil use.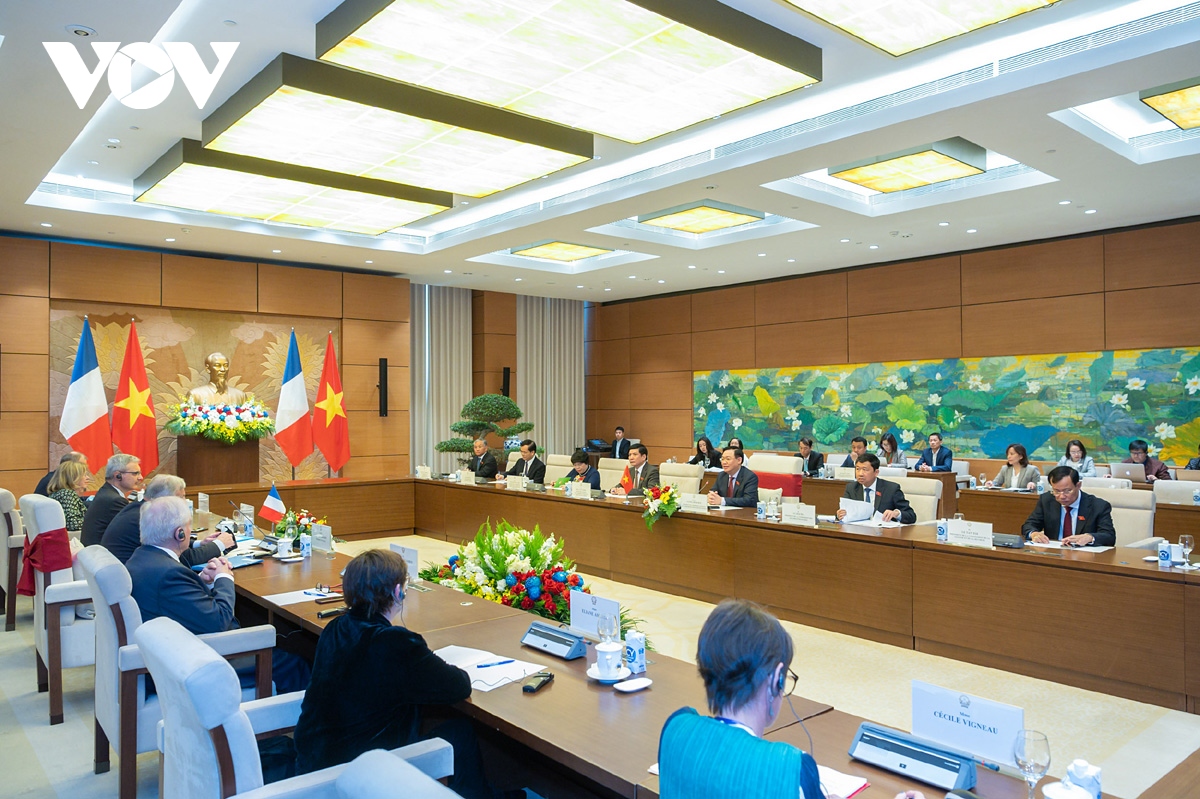 Both host and guest agreed the two sides have many opportunities to increase their economic-investment and trade cooperation following the enforcement of the EU - Vietnam Free Trade Agreement (EVFTA) in August 2020.
Hue proposed France soon ratify the EU-Vietnam Investment Protection Agreement (EVIPA) to increase bilateral investment. The two sides will completely handle pending issues and promote French investment projects in Vietnam, including the ongoing metro line project.
He also proposed the French Senate support and lobby the European Commission to soon remove the 'yellow card' on Vietnamese fishery.
Larcher assured Hue that French businesses are eager to invest in Vietnam.
Hue thanked France for having trained nearly 3,000 healthcare workers and donated more than five million doses of COVID-19 vaccines to Vietnam. He also requested that the French side continue to create favourable conditions for Vietnamese expatriates to live stably in their host country and serve as a bridge between the two countries.
They consented that the two legislative bodies will work more closely at multilateral forums such as the Inter-Parliamentary Union (IPU), the Asia-Europe Parliamentary Partnership Forum (ASEP), the Francophone Parliamentary Union (APF), to effectively implement the Sustainable Development Goals (SDGs).
Both leaders emphasized the importance of ensuring security, safety and freedom of navigation and overflight in the East Sea in accordance with international law, including the 1982 United Nations Convention on the Law of the Sea (UNCLOS 1982).
At the end of the talks, Larcher cordially invited Hue to visit France to discuss a new cooperation document between the French Senate and the National Assembly of Vietnam.