Vietnam, Denmark promote people-to-people diplomacy
Thursday, 09:43, 19/05/2022
VOV.VN - Vietnamese Ambassador to Denmark Luong Thanh Nghi says he expects the Denmark-Vietnam Friendship Organisation (DAVIFO) will continue to carry out more exchanges, especially among young people, to promote mutual understanding and close bonds between the two nations.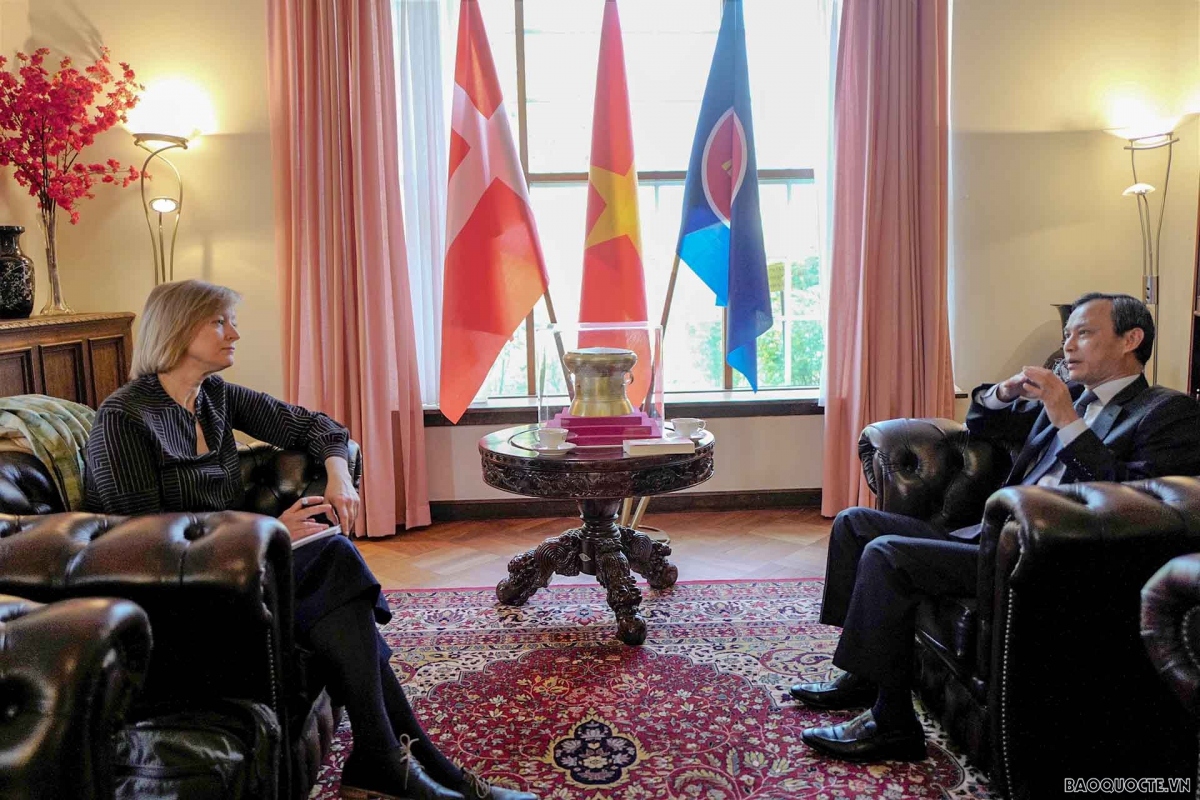 Meeting with DAVIDO President Trine Glue Doan on May 17, Nghi highly appreciated the organisation's close cooperation with the Vietnam – Denmark Friendship Association (VIDAFA) in jointly undertaking practical activities in Hanoi, Ho Chi Minh City, Da Nang, and other localities in Vietnam.
The Vietnamese Embassy in Denmark will always accompany DAVIFO in community activities to improve the quality of life of Vietnamese people both materially and spiritually, he said.
He went on to say that the Embassy will continue to organize people-to-people, cultural and education exchanges to enhance friendship and mutual understanding between the two peoples.
He suggested that the Embassy and DAVIFO coordinate in organizing food festivals and photo exhibitions, and invite influential writers and artists of the two countries to exchange and chat with readers in an effort to introduce Vietnamese and Danish cultures to their peoples.
At the meeting, Trine Glue Doan briefed DAVIFO's major successful projects in Vietnam, including those to provide medical equipment for hospitals, and to support children in difficult circumstances. Though those projects are small, she said they have been maintained regularly, with priority given to disadvantaged groups, especially children in rural and remote areas.
DAVIFO will continue to mobilize capital for those projects, and expand education and cultural exchanges including organizing programmes on Vietnamese culture & art, and opening Vietnamese cooking courses for Danish friends in the coming time, said Trine.