Vietnam closely monitors Xiang Yang Hong 10 in East Sea
Thursday, 18:52, 01/06/2023
VOV.VN - Vietnam follows with keen interest any developments in the East Sea (known internationally as South China Sea), following Chinese survey vessel Xiang Yang Hong 10 illegally operating in Vietnam's exclusive economic zone.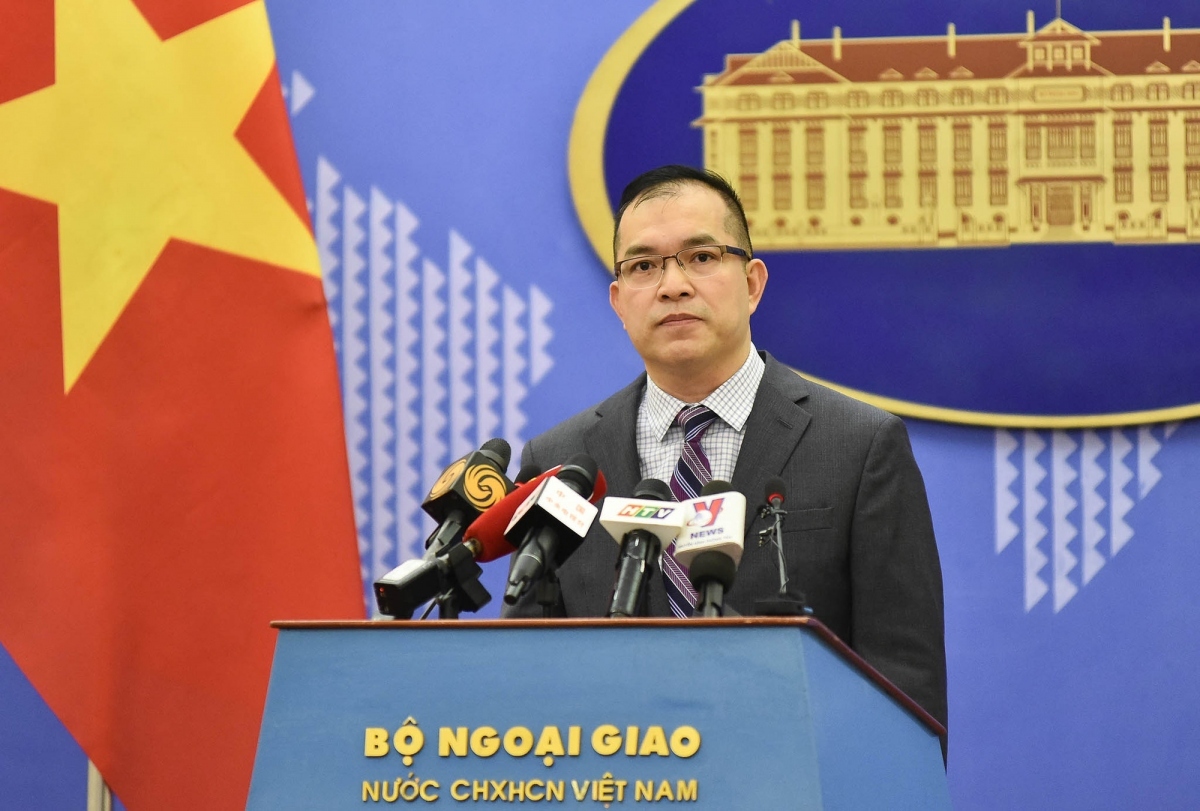 Deputy spokesperson for the Ministry of Foreign Affairs of Vietnam Nguyen Duc Thang was speaking at a regular press briefing in Hanoi on June 1, giving further information about the violation of the Chinese survey vessel in Vietnamese waters.
Vietnam's maritime law enforcement forces are closely monitoring all relevant developments and are resolutely and persistently protecting the country's legitimate rights and interests in its waters in accordance with international law, the 1982 United Nations Convention on the Law of the Sea and Vietnamese law, said Thang.
Vietnam last week requested relevant agencies of China to comply with the common perception of the two countries' senior leaders, immediately stop the trespassing activities, withdraw the survey vessels and its escorts out of the area.
It demanded that China respect Vietnam's sovereign rights and jurisdiction, strictly implement the Declaration on the Conduct of Parties in the East Sea (DOC), and maintain peace, cooperation and development in the regional waters, thus contributing to the development of relations between the two countries.