Vietnam calls for regional efforts to resolve Myanmar crisis
Saturday, 21:13, 24/04/2021
VOV.VN - Vietnamese Prime Minister Pham Minh Chinh called on ASEAN to work harder to come up with a feasible solution to the Myanmar crisis, while addressing an ASEAN Leaders' Summit in Indonesia on April 24.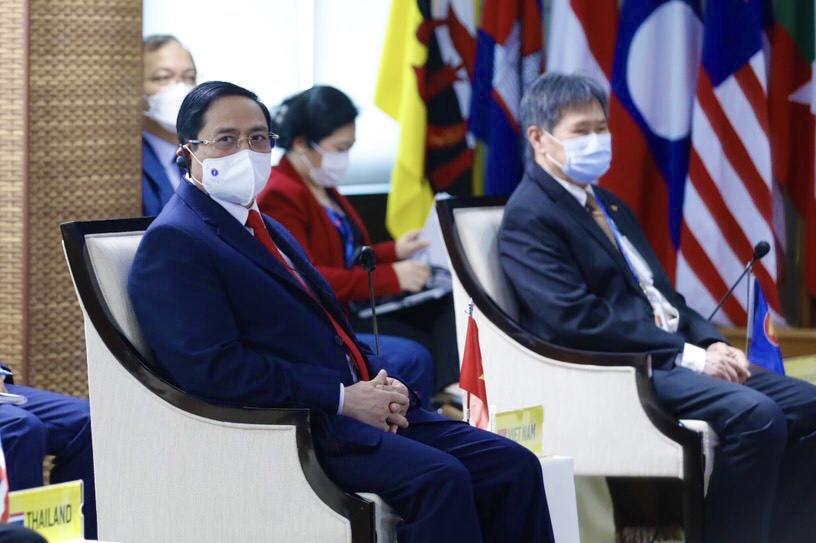 Sharing the leaders' views about the situation in Myanmar, Chinh affirmed that Vietnam, as a non-permanent member and currently the President of the UN Security Council, has made efforts to facilitate the finding of a right solution to the Myanmar crisis.
The Prime Minister asked other ASEAN countries to work alongside Vietnam at UN forums to garner support for ASEAN's efforts in finding a suitable solution to the crisis.
The leaders of ASEAN countries expressed concern about the worsening situation in Myanmar, which they said has seriously affected the lives of local civilians. They called on parties concerned to restrain and stop use of force, creating favourable conditions for finding a solution for Myanmar's future.
They held that ASEAN should promote its role and take advantage of existing mechanisms to support Myanmar, in the spirit of solidarity and noninterference in the country's internal affairs. To this end, they agreed to dispatch an ASEAN representative to Myanmar to explore the situation, contact stakeholders, and propose measures for dialogue and conciliation.
The leaders also agreed to increase humanitarian assistance efforts to help the people of Myanmar through the ASEAN Coordinating Centre for Humanitarian Assistance on disaster management (AHA Centre).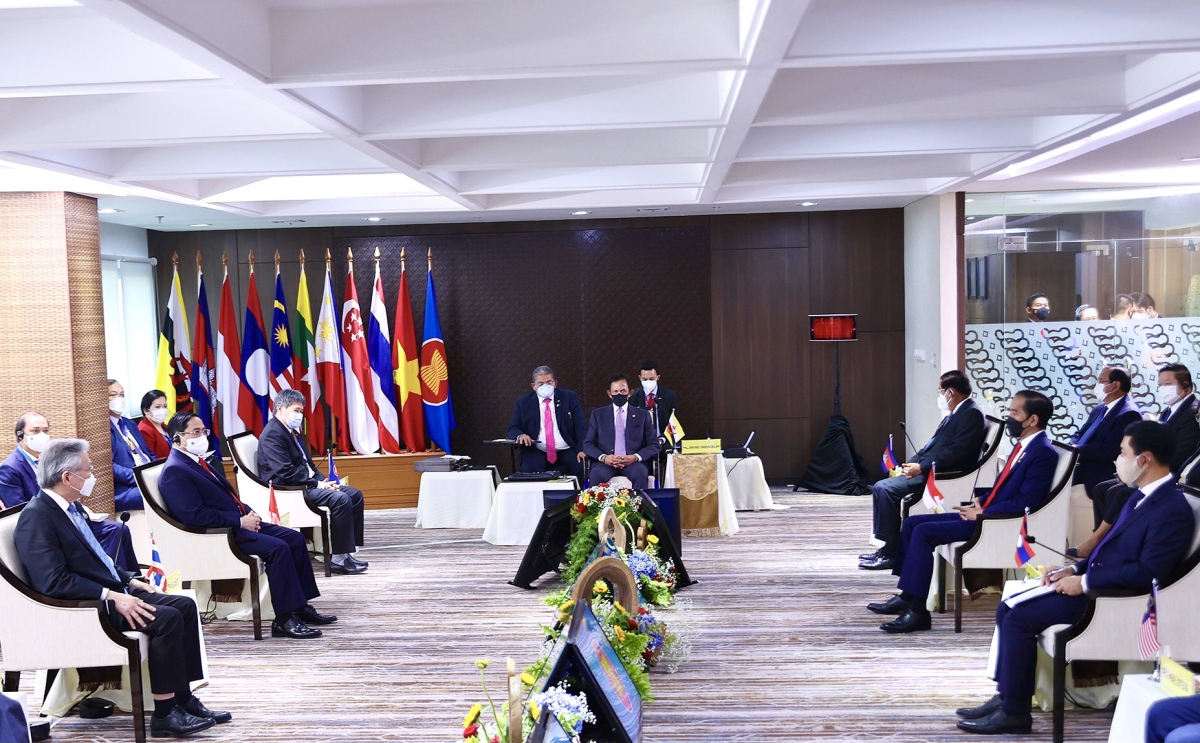 With regard to the ASEAN Community building process, the leaders of ASEAN countries said the grouping is facing many challenges that threaten peace, stability and development of nations, as well as people's lives. They therefore vowed to promote solidarity and mutual assistance to steadily overcome the challenging period, while maintaining its central role, prestige and position regionally and globally.
According to the leaders, one of ASEAN's top priorities at the moment is to step up the COVID-19 response and foster comprehensive recovery. They agreed to continue to effectively implement the COVID-19 initiatives endorsed in 2020, including those on purchasing coronavirus vaccines and assisting businesses with production recovery. They voiced their strong support for Brunei's ASEAN Responses to Emergencies and Disasters Initiative (ASEAN SHIELD Initiative).
During the summit, the ASEAN leaders stressed the need to deepen the effective, substantive and balanced dialogue and cooperation with the bloc's partners on the basis of ASEAN's fundamental principles and ensuring its central role. They expressed their strong support for proposals to strengthen relations between ASEAN with China, Australia, the United States and the United Kingdom.