International workshop marks 40 years of UNCLOS 1982
Thursday, 16:28, 08/12/2022
VOV.VN - As many as 150 officials and experts from Vietnam and representative agencies of ASEAN countries attended an international workshop in Hanoi on December 8 marking 40 years of the 1982 UN Convention on the Law of the Sea (UNCLOS 1982).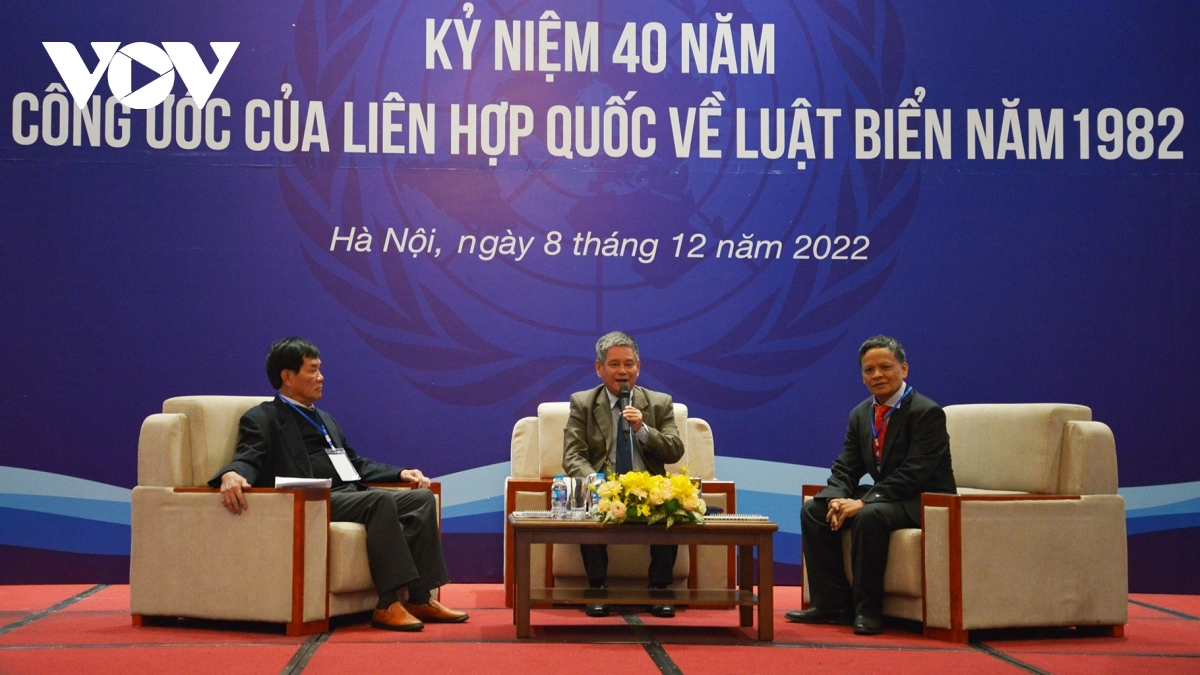 Delegates reviewed the formation of the legal-binding document of the UN, including its negotiations and Vietnam's contributions, as well as its enforcement in Vietnam and elsewhere in Southeast Asia and the rest of the world.
They agreed that four decades on the value of UNCLOS remains fresh, contributing to the formation and protection of the international legal order at seas and oceans, while maintaining peace, security and stability, and international cooperation at sea.
Addressing the event, Vietnamese Deputy Minister of Foreign Affairs Nguyen Minh Vu said that, since its inception, UNCLOS signed by 168 countries and territories has truly become the most important legal document after the United Nations Charter.
The advent of UNCLOS dubbed the 'Constitution on the seas and oceans' has created a comprehensive and complete international legal framework that governs the rights and obligations of all states, whether they are coastal or landlocked states, in the utilization, management, exploitation and conservation of marine resources, he said.
According to the diplomat, UNCLOS constitutes a comprehensive international legal basis for defining maritime zones, sovereignty, sovereign rights and jurisdiction over sea areas and conducting activities at sea. At the same time, it also creates a compulsory mechanism for peacefully settling disputes arising between states related to the interpretation and application of UNCLOS.
Delegates shared the view that Vietnam, a coastal nation in the East Sea, is aware of the role and importance of the sea for its peace, security and development. The country respects and fully implements the provisions of UNCLOS in protecting the legal order at sea and promoting cooperation in the context of complicated developments in the East Sea.