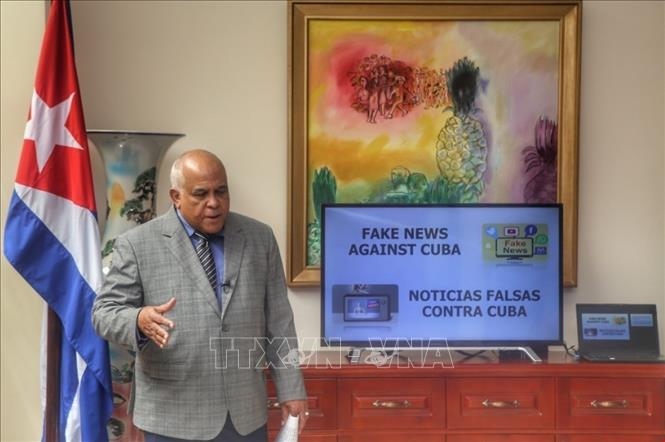 Briefing media workers on the situation in Cuba, ambassador Guillén said the Caribbean island nation is at the most difficult times in the 60-year history of the Revolution due to the impact of the Western imposed economic embargo and the COVID-19 pandemic.
However, the situation has been brought under control, he confirmed.
According to the diplomat, hostile forces overseas have taken advantage of Cuba's current difficult pandemic situation to incite violent, illegal actions, and to launch a social media campaign in an attempt to smear and distort the situation in the Caribbean island nation.
The anti-Cuba communication campaign took place at a time when the embargo has negatively impacted the Cuban economy, reducing foreign currency revenue and restricting access to fuel and medical supplies, thus exerting an increasingly serious impact on people's lives.
In such a difficult context, the ambassador said the Cuban Government has made every effort to protect people's lives by introducing effective medical measures. As a result, the mortality rate from COVID-19 in Cuba is only 0.66% compared to 2.15% recorded in the world and 2.61% in the Americas.
Ambassador Guillén noted that Cuba has put into emergency use the locally produced Abdala vaccine, with an efficiency of up to 92.28% against the SARS-CoV-2 virus. In addition, it is developing four other COVID-19 vaccines using domestic resources, including Soberana, which has completed the third phase of its human clinical trial and has an efficiency of 91.2%. All the vaccines are under clinical trials.
During the press briefing, the Cuban diplomat voiced his government's desire to promote the special friendship, solidarity and mutual trust between the two parties, states and peoples of Cuba and Vietnam, including cooperation in the supply and transfer of vaccine production technology.