China's National Day celebrated in Ho Chi Minh City
Tuesday, 17:31, 27/09/2022
VOV.VN - The Ho Chi Minh City Union of Friendship Organizations and the Vietnam - China Friendship Association of Ho Chi Minh City on September 27 jointly held a ceremony to celebrate the 73rd anniversary of China's National Day (October 1).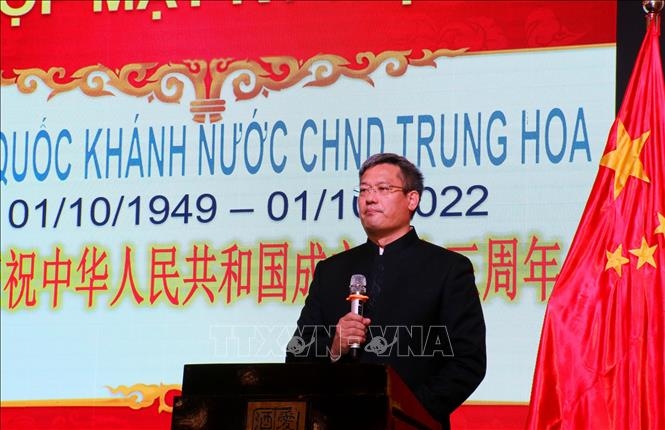 Addressing the function, Duong Quang Ha, chairman of the Vietnam - China Friendship Association of Ho Chi Minh City, noted that China, after 73 years of construction and development, has overcome numerous difficulties and challenges, and become a new emerging economy in the world. China provided valuable assistance to Vietnam during the past war, contributing to the success of the revolution in 1975.
According to the official, the two countries have treasured their long-standing relationship cultivated by late President Ho Chi Minh of Vietnam and late president Mao Zedong of China as well as their successors. Both sides have frequently exchanged reciprocal visits to chart a course for the comprehensive strategic partnership between the two countries.
For his part, Wei Huaxiang, Chinese consul general in Ho Chi Minh City, stressed under the leadership of the two Communist Parties, the relationship between China and Vietnam has overcome global fluctuations and reaped new development achievements.
China attaches importance to strengthening cooperation between the two countries' localities, including with Ho Chi Minh City – a locality that hold an important position in the China-Vietnam exchange, said Wei.
He vowed to work hard to elevate the China-Vietnam partnership to new heights.