China to donate three million more doses of COVID-19 vaccine to Vietnam
Friday, 23:08, 10/09/2021
VOV.VN - The Chinese government has decided to donate an additional three million doses of the vaccine to the Vietnamese government this year to help it combat COVID-19.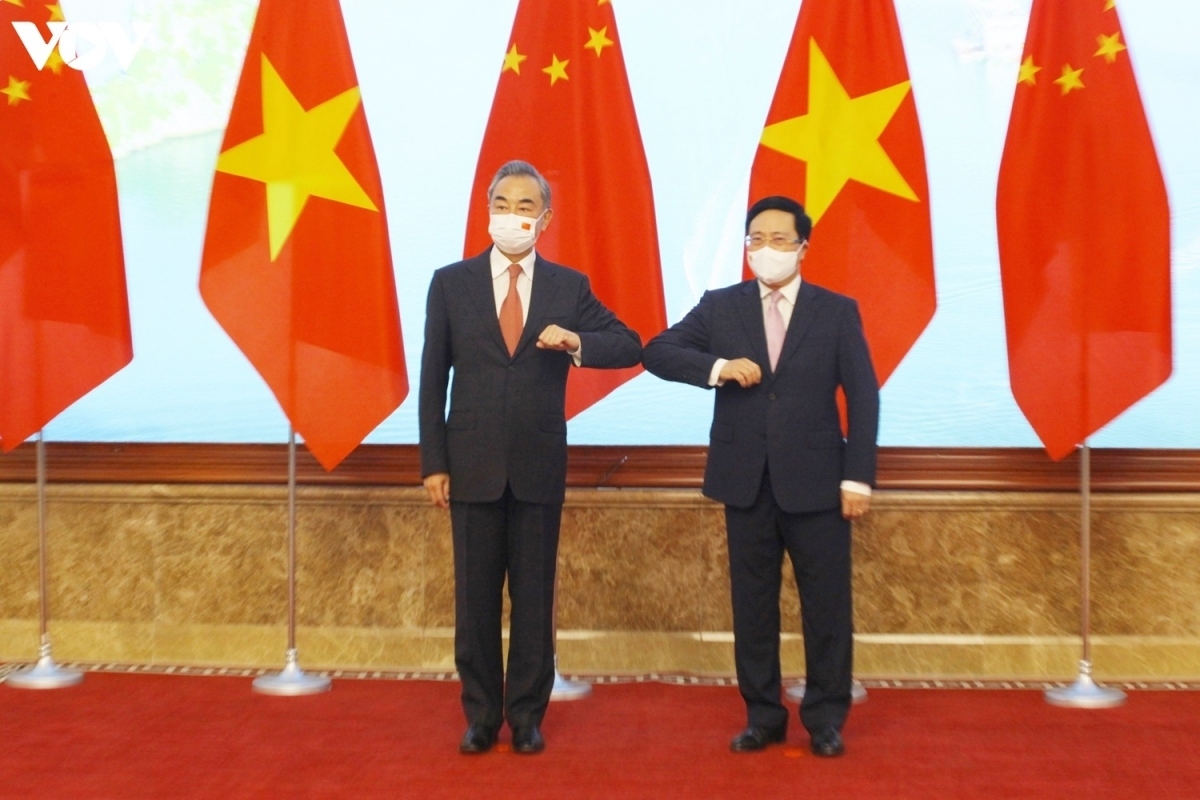 It will raise the total amount of COVID-19 vaccine China has donated Vietnam to 5.7 million doses.
Chinese Foreign Minister Wang Yi, who is in Hanoi for a Vietnam visit, made the announcement while co-chairing the 13th meeting of the China-Vietnam Steering Committee for Bilateral Cooperation with Vietnamese Deputy Prime Minister Pham Binh Minh on September 10.
Minh and Wang agreed that both sides have maintained regular contacts and exchanges at all levels and in flexible forms to promote bilateral cooperation in various areas, including the fight against COVID-19.
Currently, China is Vietnam's largest trading partner, while Vietnam is China's fourth largest trading partner. Cooperation between their localities has been increasingly strengthened.
The two officials discussed some pending issues that need to be addressed, including unbalanced trade, congested trade activities through border gates, and slow progress of a number of economic cooperation projects using China's non-refundable aid.
The two sides agreed to arrange high-level reciprocal visits, effectively implement cooperation between the two parties, and promote the important role of the two foreign ministries in coordinating and fostering bilateral relations.
They agreed to effectively implement mechanisms of exchange and cooperation in the fields of defense, security and law enforcement, share experiences and strengthen cooperation in COVID-19 prevention, including vaccine access and production.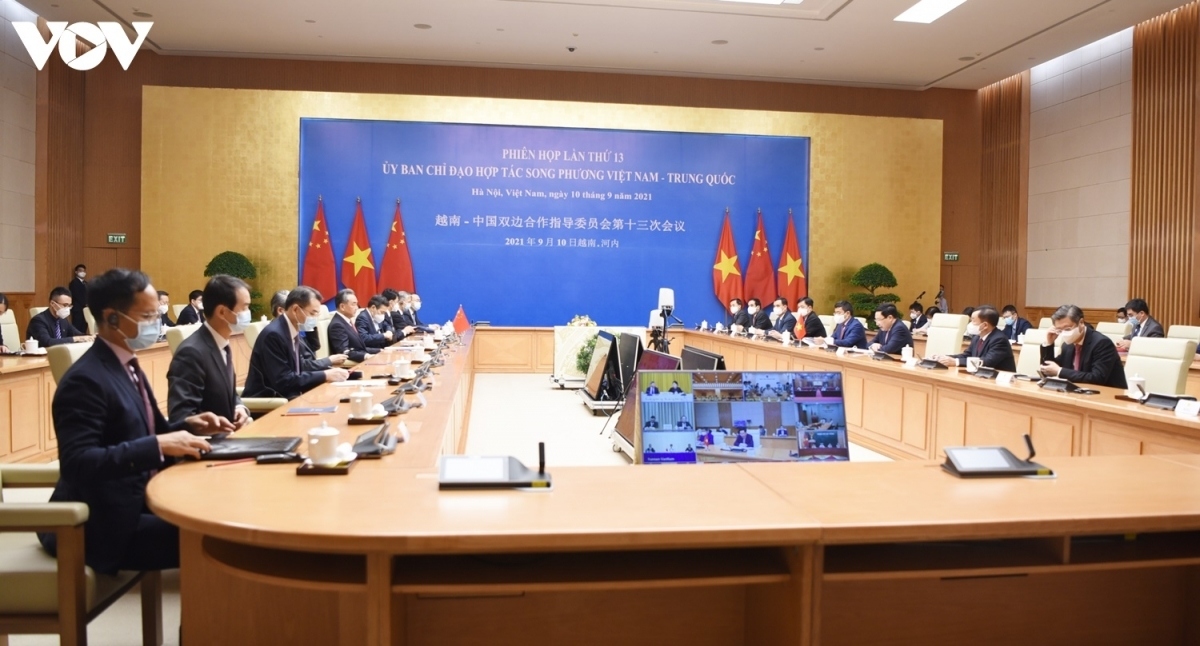 They concurred that Vietnam and China will resume commercial flights when conditions permit, so as to facilitate the movement of people and goods. Both countries will continue applying effective measures to promote economic – trade – investment cooperation for stable, sustainable, balanced and healthy development. They will soon complete procedures to open the market for some agricultural products of Vietnam.
The two sides will accelerate the upgrade or opening of new border gates to strengthen trade exchanges in border areas. They will encourage Chinese enterprises to step up investment in Vietnam using advanced and environmentally friendly technology.
They also agreed to actively coordinate and solve some difficulties existing in a number of cooperation projects like the Cat Linh - Ha Dong rail route and speed up the implementation of other projects using China's non-refundable aid.
The two sides openly and frankly exchanged views on border and territorial issues, agreeing to effectively manage the common land border in line with signed legal documents on border management.
Regarding the issue at sea, the two sides stressed the need to strictly adhere to high-level common perception, well control disagreements, and not take actions to complicate the situation, in order to jointly maintain peace and stability in the East Sea.
They consented to promote negotiation and cooperation mechanisms to achieve substantive progress, including cooperation in less sensitive areas, delimitation of waters outside the mouth of the Gulf of Tonkin as well as speeding up the signing of a new agreement on fisheries cooperation in the Gulf of Tonkin.
Vietnamese Deputy Prime Minister Pham Binh Minh emphasized the importance of respecting each other's legitimate rights and interests in accordance with international law, including the 1982 United Nations Convention on the Law of the Sea (UNCLOS).
At the end of the meeting, Vietnamese Deputy PM Pham Binh Minh and Chinese FM Wang Yi witnessed the signing of a Government-level agreement on economic and technical cooperation, an MoU on cooperation programmes for 2021-2025 between the two trade ministries, and a comparative research project on sedimentary evolution in the Holocene period of the Red River Delta of Vietnam and the Yangtze River Delta of China.