China donates 500,000 more COVID-19 vaccine doses to Vietnam
Friday, 10:23, 03/12/2021
VOV.VN - China will donate an additional 500,000 vaccine doses and CNY20 million to purchase medical equipment and supplies for Vietnam's COVID-19 fight.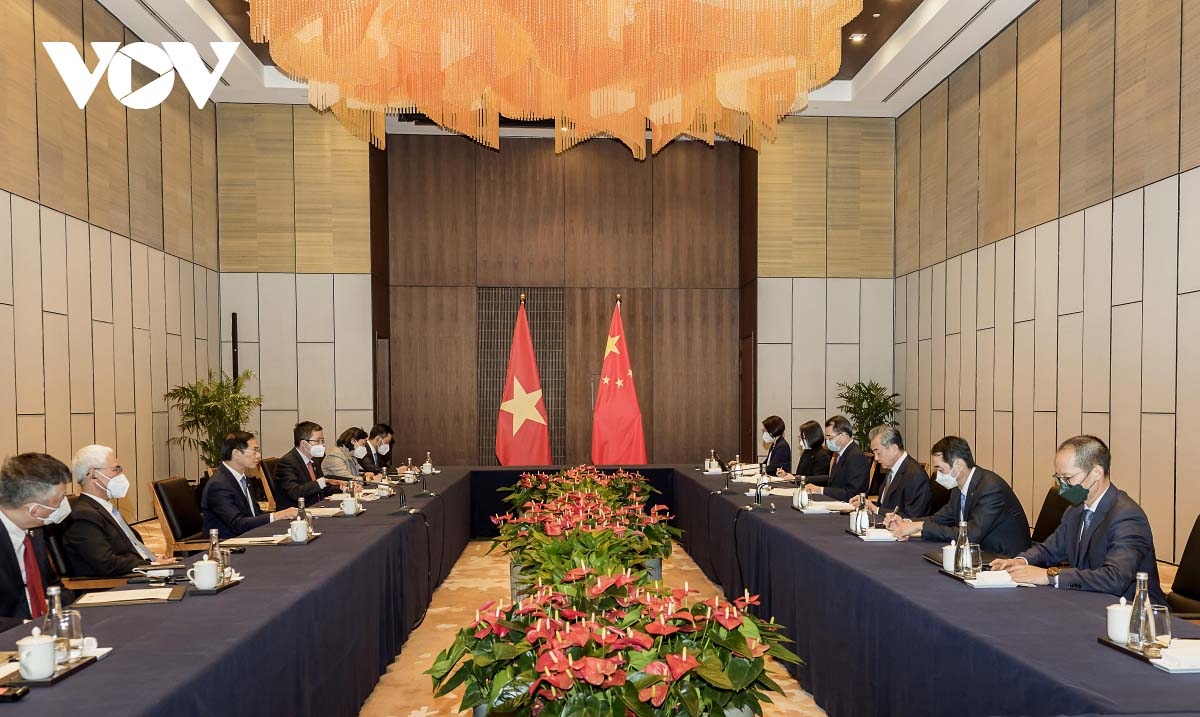 Chinese Foreign Minister Wang Yi made the announcement during talks with his Vietnamese counterpart Bui Thanh Son in Beijing on December 2.
He said China will continue to cooperate closely with Vietnam in combating COVID-19, including vaccine production.
The diplomat during the 13th meeting of the China-Vietnam Steering Committee for Bilateral Cooperation in Hanoi in September announced that China will donate a further 3 million COVID-19 vaccine doses to Vietnam, raising its vaccine donation to 5.7 million doses.
The Chinese FM said China has acknowledged Vietnam's proposal to balance trade between the two countries and it will increase the import of Vietnam's key commodities, especially farm produce.
China will encourage its leading enterprises to invest in big and high-tech projects in Vietnam, Wang told Son.
Meanwhile, FM Bui Thanh Son, who is in Beijing for an official visit, proposed that China facilitate customs clearance for Vietnamese products at border gates, especially in the lead up to the lunar New Year festival when the consumer demand for commodities is increasing.
In addition, he also suggested that China speed up the implementation of its funded projects in Vietnam to ensure they are soon put into operation.
Both FMs held that top leaders of the two countries have maintained regular contact and exchanges during the past two years despite the impact of the COVID-19 pandemic, helping beef up bilateral cooperation.
Notably they said economic cooperation has been ramped up, with their two-way trade in the opening 10 months this year rising 30% year on year to US$133.65 billion, surpassing the figure recorded in the whole year of 2020.
Both host and guest agreed that the two sides will enhance high-level exchanges and contact in flexible forms to strengthen bilateral cooperation in the areas of their strength, as well as cooperation between their localities.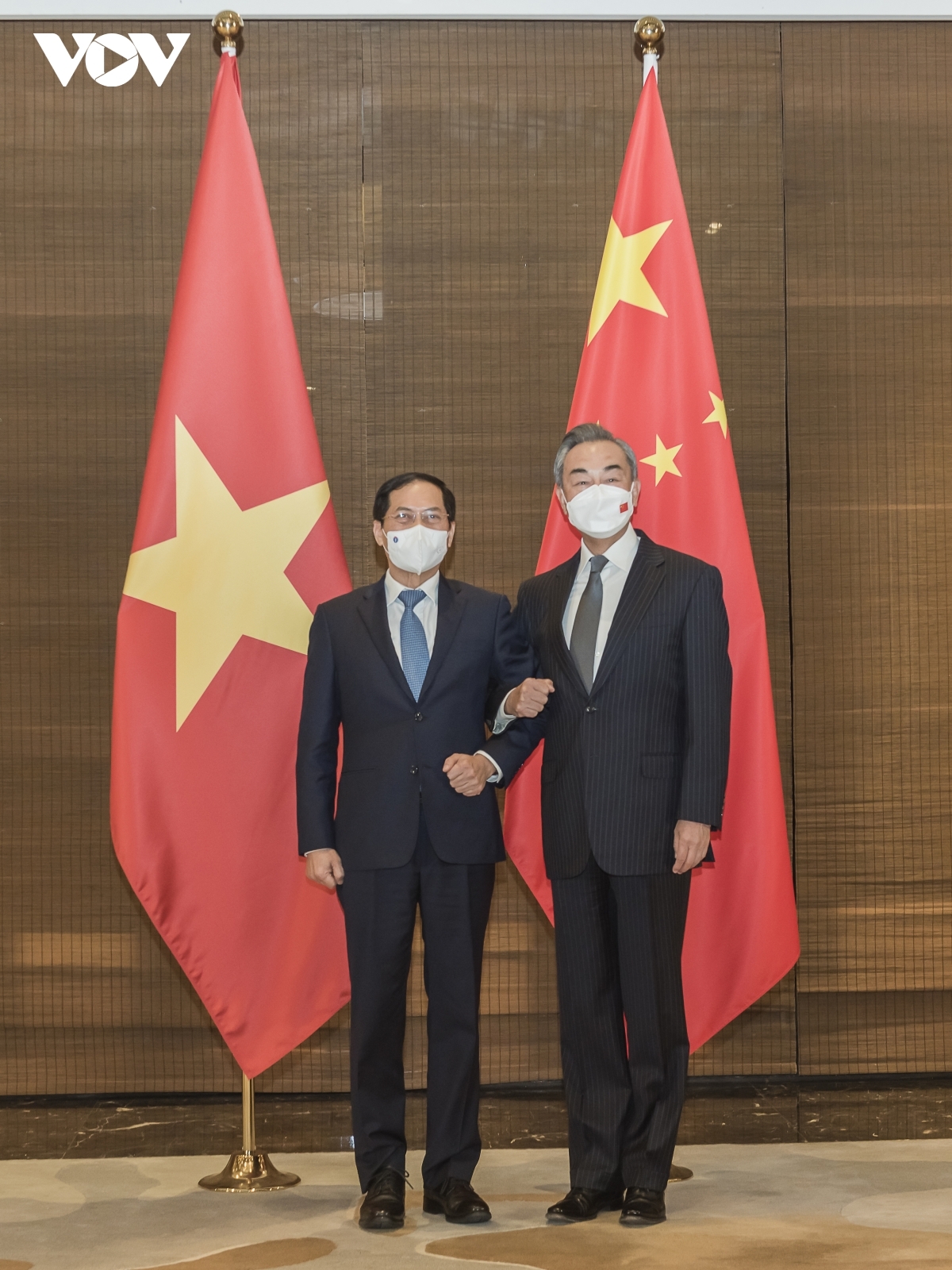 Exchanging views on territorial and border issues, the two sides consented to strictly implement relevant agreements reached by their top leaders and timely tackle problems that may arise in order to build a common borderline of peace, cooperation and development.
They also agreed to realise high-level consensus and basic principles guiding the settlement of maritime issues, good control of disputes at sea, and joint maintenance of peace and stability in the East Sea.
They vowed to fully and effectively implement the Declaration on the Conduct of Parties in the East Sea (DOC), and actively promote negotiations to build an effective and substantive Code of Conduct in the waters (COC) in accordance with international law, including the 1982 United Nations Convention on the Law of the Sea (UNCLOS 1982).