Dedication of Vietnam Department of Peacekeeping Operations lodging facility  
Thursday, 10:34, 18/11/2021
VOV.VN - US Embassy Charge d'Affaires, a.i. Marie Damour has formally handed over a new US-funded transient instructor and student accommodation facility at the Vietnam Department of Peacekeeping Operations to Senior Lieutenant General Hoang Xuan Chien, the Deputy Minister of National Defense.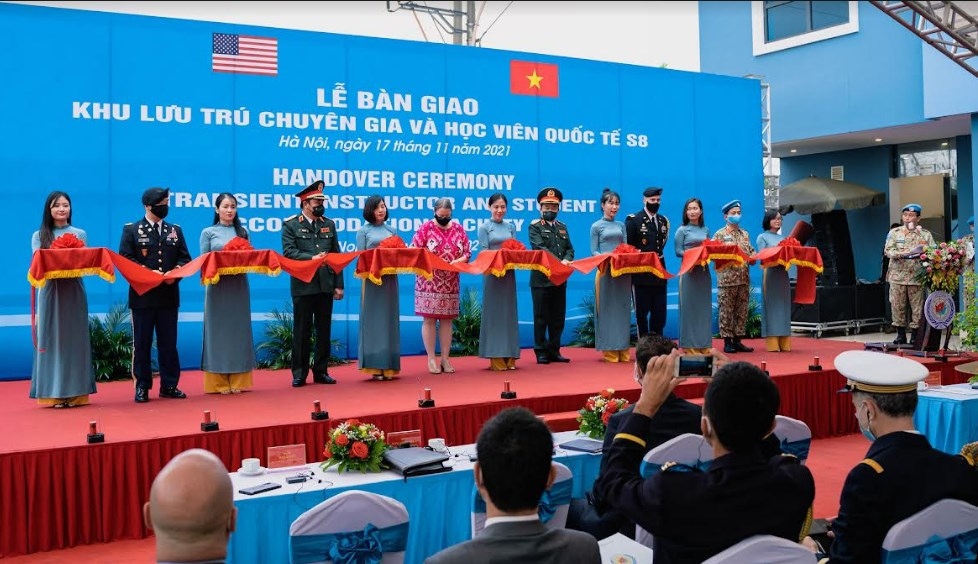 This five-story building provides lodging to instructors and students attending UN training courses. The facility worth more than US$1 million, has 12 units for instructors, 20 units that can accommodate 40 students, a dining facility, and a reception room.
Since the signing of the US-Vietnam Peacekeeping Memorandum of Understanding in 2015, the Office of Defense Cooperation in the US Embassy Hanoi has provided over US$11 million, to the Vietnam Department of Peacekeeping Operations for training, technical assistance, equipment, and infrastructure.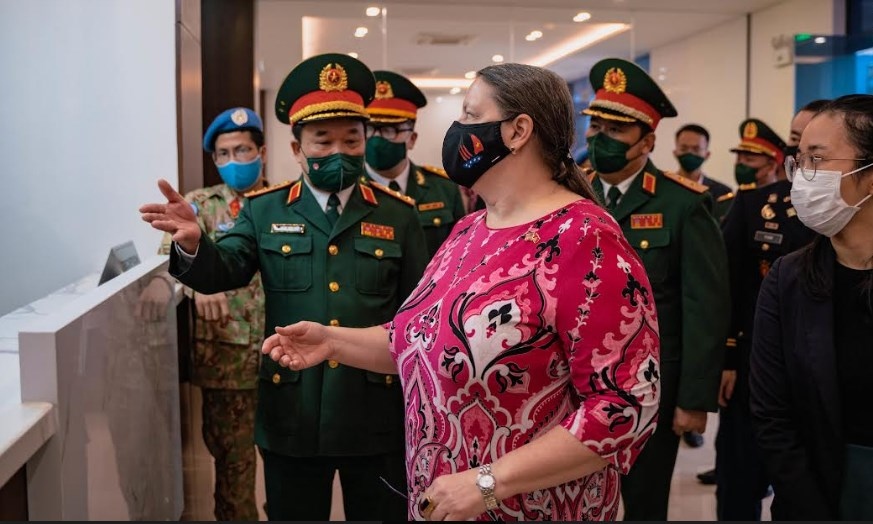 This support includes funding a Peacekeeper Training Facility, which enabled Vietnamese personnel to prepare for three UN medical missions in South Sudan. The handover of this building highlights the US commitment to strengthen Vietnam's peacekeeping capabilities and to the enduring relationship between our two countries.