Cuba's Moncada Barracks battle celebrated in Hanoi
Tuesday, 09:13, 27/07/2021
A meeting was held virtually in Hanoi on July 26 to celebrate the 68th anniversary of the Moncada Barracks attack in Cuba.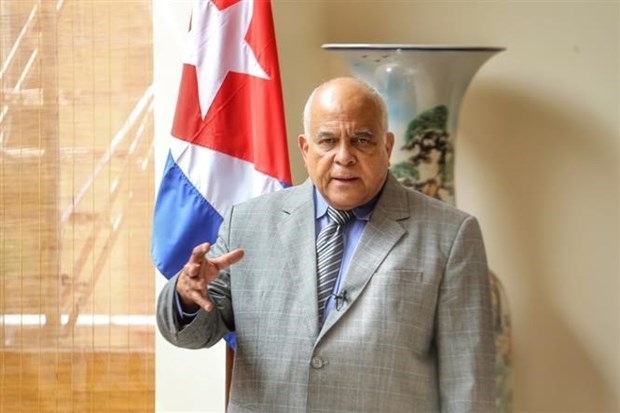 It was co-organised by the Vietnam-Cuba Friendship Association and Cuban Embassy in Vietnam.

68 years ago, the attack on the Moncada barracks by Cuban young patriots led Fidel Castro, the great leader of Cuba, opened up a new stage of development of the Cuban revolution. It brought the just struggle of the Cuban people to victory on January 1, 1959, marking a milestone in the country's history.

Addressing the meeting, Assoc. Prof. Dr Nguyen Viet Thao, Permanent Vice President of the Vietnam-Cuba Friendship Association, said 68 years have passed, but the meaning of this event is still intact.
This event opened up a new page in the history of Cuba in particular and Latin America in general.

Although the attack was not successful, it sparked the Cuban revolution and reverberated across Latin America and throughout the world.

Despite facing many difficulties, the country and people of Cuba still bravely overcame the challenges and built a social system of workers with outstanding advantages, social security policies that are on par with those of the most developed countries in the world, bringing pride not only to the Cuban people but also to developing and underdeveloped countries today, he said.

"The Vietnam-Cuba Friendship Association, through the Cuba-Vietnam Friendship Association and the Cuban Institute of Solidarity with the Peoples, fully believes in the leadership of the Cuban Party and State, headed by President Miguel Diaz Canel, the Cuban people will defeat all conspiracies of imperialism and reactionary forces, and maintain socialist Cuba as an example for nations in the world to follow," Thao said.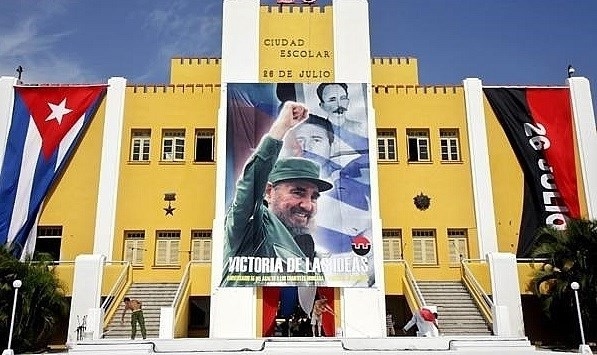 Cuba Ambassador to Vietnam Orlando Nicolas Hernandez Gullien said that in Cuba, July 26 every year is the day of the all-people uprising. It's the day the Cuban and Vietnamese people together celebrate the anniversary of the Moncada Barracks attack.

Cuba highly appreciates the support of the Party, State and people of Vietnam and cherishes the deep and sincere sentiments from the friends of the Cuban revolution.

The Ambassador said he believed that with a Moncada-like spirit, the two countries will defeat the COVID-19 pandemic and overcome all difficulties.