ASEAN Intergovernmental Commission on Human Rights urged to better performance
Friday, 09:17, 11/09/2020
Deputy Prime Minister and Foreign Minister Pham Binh Minh chaired the ASEAN Foreign Ministers' Interface with ASEAN Intergovernmental Commission on Human Rights (AICHR) Representatives that was held online on September 10.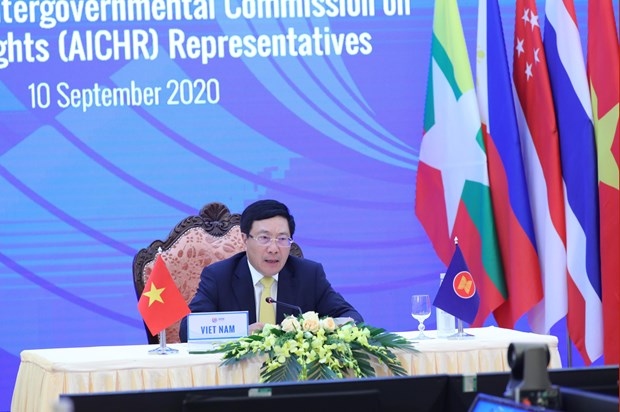 The ministers praised the commission's efforts in implementing the 2016-2020 work plan, saying they have approved the work plan for 2021-2025 and the 2021 priority programme of AICHR.

They urged the commission to better its performance in promoting and protecting human rights in the region, practically contributing to the people-centred ASEAN Community building.

In his remarks, Minh said AICHR has contributed to the grouping's efforts to ease the adverse impact of COVID-19, especially to vulnerable groups.

Minh suggested the commission play an active role in the building of the ASEAN recovery framework and the mid-term review of the Blueprints of the ASEAN Community's three pillars.