World Bank forecasts 5.5% GDP growth for Vietnam in 2022
Thursday, 18:44, 13/01/2022
VOV.VN - Vietnam's GDP is expected to rebound to 5.5% growth in 2022 if the COVID-19 pandemic is under relative control both at home and abroad, the World Bank said in its Taking Stock report released on January 13.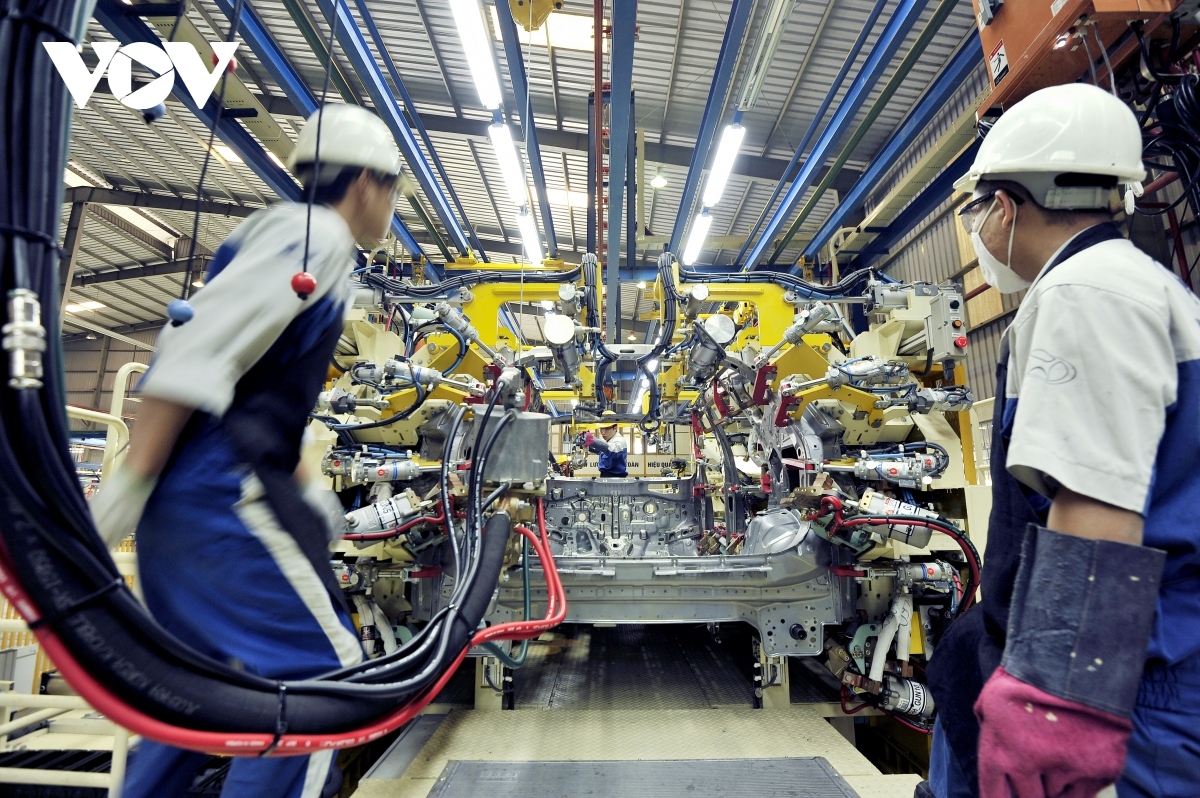 The projected level is currently lower than the 6.5% target set by the Government, as well as the projections of 6.5% and 6.7% by HSBC and Standard Chartered respectively.
According to the World Bank, the services sector is set to partially recover as consumers' and investors' confidence firms up in 2022. A measured restart of foreign tourism is also expected from mid-2022 onward, helping support the gradual recovery of the tourism sector.
Manufacturing exports will benefit from a steady demand from the United States, the European Union, and China, as they continue to grow, albeit at a slower pace. The agricultural sector is anticipated to continue to grow at the same rate as in 2020–21, making a steady but small contribution to growth.
The World Bank noted the rebound of the economy will be supported by a more accommodating fiscal policy, at least in the first part of 2022. However, this financial institution has yet to comment on the country's 2022-2023 economic recovery package worth US$15 billion which was approved by the National Assembly at its extraordinary session on January 11.
The bank also stated the country's economic prospects are subject to several downside risks, including the complex nature of the COVID-19 pandemic. COVID flare-ups, including variants such as Omicron, could emerge before widespread vaccination is reached, forcing renewed social distancing measures, and slowing economic recovery in Vietnam and in its main export markets.
In addition, Vietnam's export competitiveness could also be affected by the mitigation policies of its major trading partners. Consumers in Vietnam's major export markets – such as the US or the EU - are increasingly demanding more environmentally friendly goods and cleaner production processes.
The World Bank suggested that prudent response policies can reduce these risks. Fiscal policy measures will support aggregate domestic demand, including temporarily reducing value-added tax (VAT) rates and increasing spending on health and education.