Wood businesses capitalize on FTA to boost exports to UK
Tuesday, 14:11, 12/10/2021
VOV.VN - Vietnamese timber and wood exports to the United Kingdom during the past nine months surged by 25% year on year to US$201.2 million as local firms have effectively maximised incentives from the UK-Vietnam Free Trade Agreement (UKVFTA).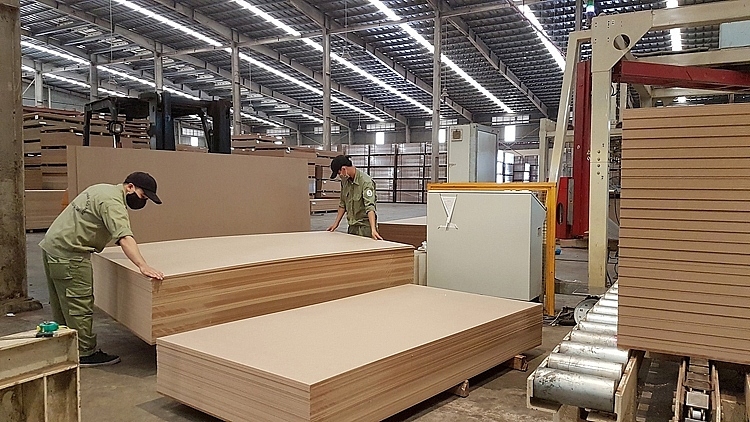 However, September saw firms rake in just US$13 million from their exports, a drop of 41.9% from a year earlier due to the adverse impact of the COVID-19 pandemic, reported the Vietnam Timber and Forest Product Association (VIFOREST).  
Wooden furniture represented a major export product to the UK market, accounting for 91.7% of the country's total export turnover of timber and wood products.
According information provided by mordorintelligence.com, the consumption demand for home furniture in the UK market is consistently increasing and is likely to achieve an average growth rate of over 3.2% throughout the 2021 - 2026 period, creating opportunities in which local firms can boost exports to the market in the future.
In addition, the enforcement of the UKVFTA is anticipated to help several timber and wood products enjoy tariff rates of 0% within five years, with wooden furniture significantly benefiting from the trade deal.
Experts have pointed out that the trade pact will serve to help balance the advantages for local enterprises in the international playing field, increase transparency on quality standards, improve business climate in the Vietnamese market, and attract further FDI inflows into the domestic wood processing industry.
To take full advantage of the trade deal, VIFOREST has recommended that local businesses invest more to meet management standards and procedures, pay close attention to social responsibility and be transparent with information, particularly relating to labour and production environment amidst fierce competition in the international market. 
Experts have emphasised the positive outlook for Vietnam's timber and wood product exports to the UK in the remainder of the year, especially when the pandemic is being brought under control and social distancing measures are being eased.