VinFast electric cars officially launched in US
Thursday, 11:11, 18/11/2021
VOV.VN - Vietnamese automotive manufacturer VinFast made the global debut of its new electric vehicles VF e35 and VF e36 on November 18 at the Los Angeles Auto Show 2021 in California, the United States.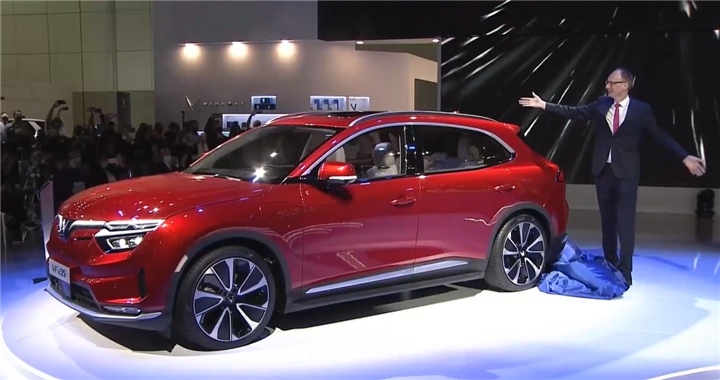 Michael Lohscheller, CEO of VinFast Global, described the event as an important milestone in the firm's history, noting that the company was proud to be launching its first electric vehicle models globally, with the debut of the EVs set to provide customers with the opportunity to own world-class electric vehicles.
The German CEO also affirmed that the latest models are two remarkable SUVs that deliver premium features and standards in terms of safety, comfort, and entertainment, adding that these models are extremely competitive due to their amenities and price.
He noted that the two latest VinFast models are part of the company's efforts to unite in the electric vehicle revolution and put forth solutions to the world's climate crisis.
David Gillet Lyon, design director of Vinfast, said that along with boasting advanced technology, VinFast's EVs have high-end interior decoration materials which have been completed by the VinFast factory in Vietnam, thereby providing customers with a luxurious and pleasant experience.
Both models have been integrated to have advanced driver assistance features (ADAS), such as lane keeping assist, collision mitigation, driver monitoring, automatic parking, and a smart summon feature.
Moving forward, it is planned that VinFast's VF e35 and VF e36 will be sold in the US market from next year with an estimated price range of between US$40,000 and US$60,000.
VinFast is poised to open agents in at least seven European nations by 2023 for selling the two new models.