Vietnamese tuna exports to EU record impressive growth
Saturday, 17:03, 28/11/2020
VOV.VN - The nation's tuna exports to major markets in the EU, such as Italy, Germany, and Spain have seen respective increases of 60%, 20%, and 41%, with exports to the EU set to continue with strong growth until the end of the year, according to the Vietnam Association of Seafood Exporters and Producers of Vietnam (VASEP).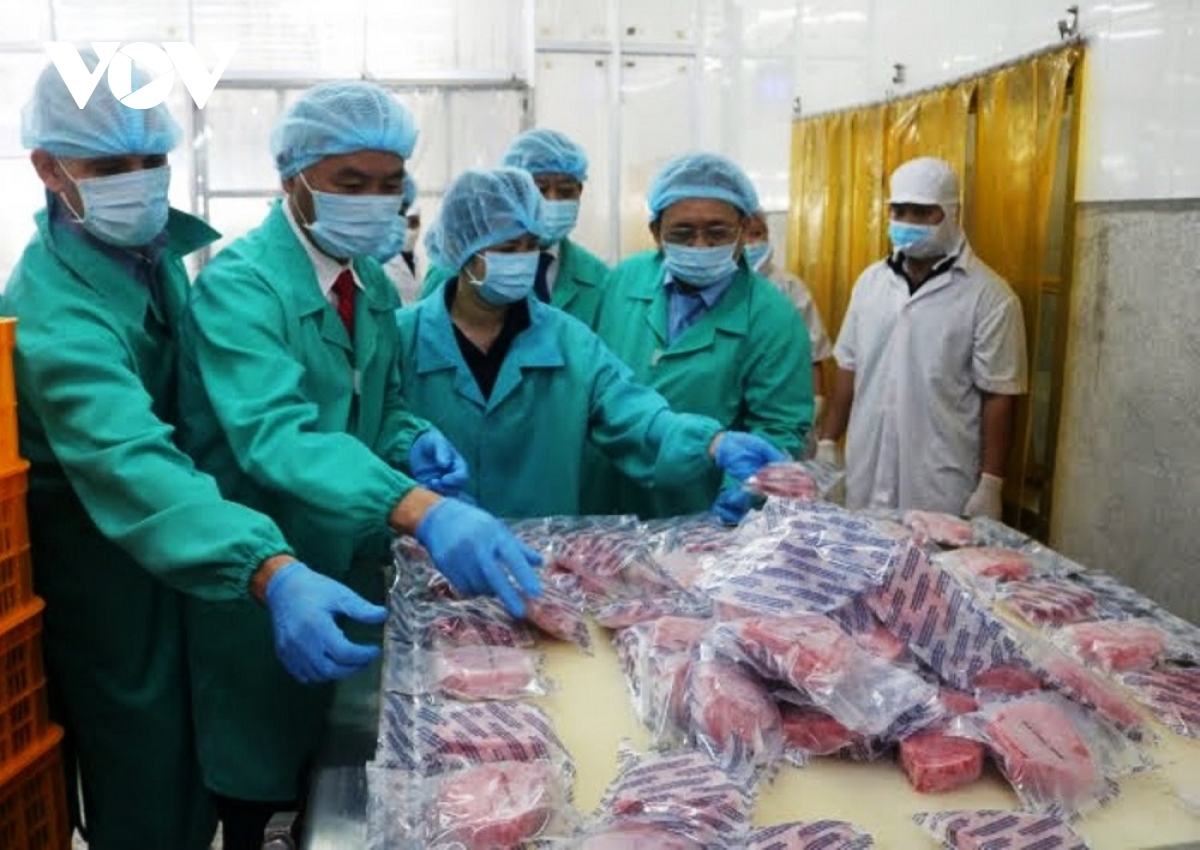 So far, the final quarter of the year has witnessed local tuna exports to some major markets record a number of positive changes, with tuna exports in October enjoying positive signs by reaching approximately US$ 65.5 million.
The United States remained as the largest tuna purchaser of Vietnamese tuna over the past ten months, with a value of US$235.5 million, accounting for over 43% of the total export value. The value of exports to the highly lucrative US market continued to recover and stabilise after enduring five consecutive months of decline as a result of the negative impact of the novel coronavirus (COVID-19) pandemic.
Despite this spell of recent growth, local firms believe that the growth rate still remains too low, therefore failing to compensate for declines which have occurred since the beginning of the year. With the US economy starting to reopen, it is expected that the demand for processed and canned tuna will continue to increase moving forward. Therefore, it seems likely that Vietnamese tuna exports to the US will continue to recover over the coming months.
Furthermore, the implementation of the EU-Vietnam Free Trade Agreement (EVFTA) continues to have a positive impact on the country's tuna exports. The tariff incentives brought in by this trade deal have served to increase the competitiveness of Vietnamese tuna products in the EU market, a factor which can be seen as tuna exports in October recorded strong growth with an annual increase of 17%. Indeed, the first 10 months of the year saw the nation's tuna exports to the EU reach over US$115 million, representing a rise of 0.5% on-year.
It is forecast that Vietnamese tuna exports to the EU over the remaining two months of the year will continue to enjoy strong growth due to importers striving to prepare for import shipments in early 2021 as a means of enjoying the preferential tariffs under the EVFTA.
Most notably, local enterprises anticipate that this positive growth will continue during the last two months of the year due the demand for consumption set to see a higher increase during the upcoming holidays around the New Year.