Vietnamese rice export prices fall lower than Thai equivalent
Wednesday, 18:28, 05/01/2022
VOV.VN - Vietnamese rice export prices, after peaking for several months, have fallen to levels lower than Thailand's in all 5%, 25%, and 100% broken rice categories.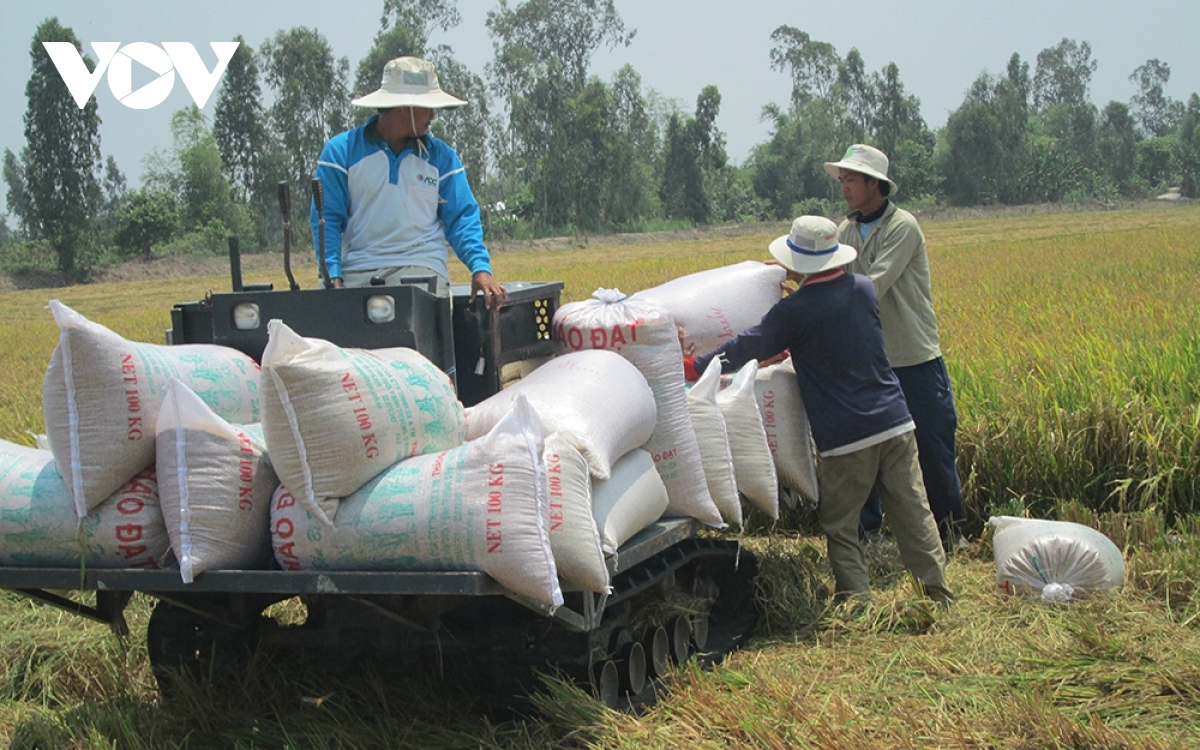 Since mid-December, the average Vietnamese rice export price has declined to below US$400 per tonne following a long period of sustaining a higher-than-US$400/tonne level.
According to Vietnam Food Association (VFA), the price of 5% broken rice stood at US$393 per tonne on January 4, a drop of US$28 per tonne compared to the previous month.
Meanwhile, Thailand offered its 5% broken rice at US$398 per tonne, and India and Pakistan traded their rice at US$333 and US$348 per tonne, respectively.
Similarly, the prices of 25% and 100% broken rice of Vietnam were US$373 and US$328 per tonne respectively, which were US$7 and US$33 lower than Thailand's.
A rice exporter in the Mekong Delta says the export price of local rice has been on a downward trend since late November, 2021, after the Philippines, the country's largest rice export market, announced a temporary limit on rice imports from Vietnam thanks to its big harvest.
The General Department of Vietnam Customs reports that by mid-December 2021, Vietnamese businesses exported nearly 6 million tonnes of rice, earning more than US$3 billion.