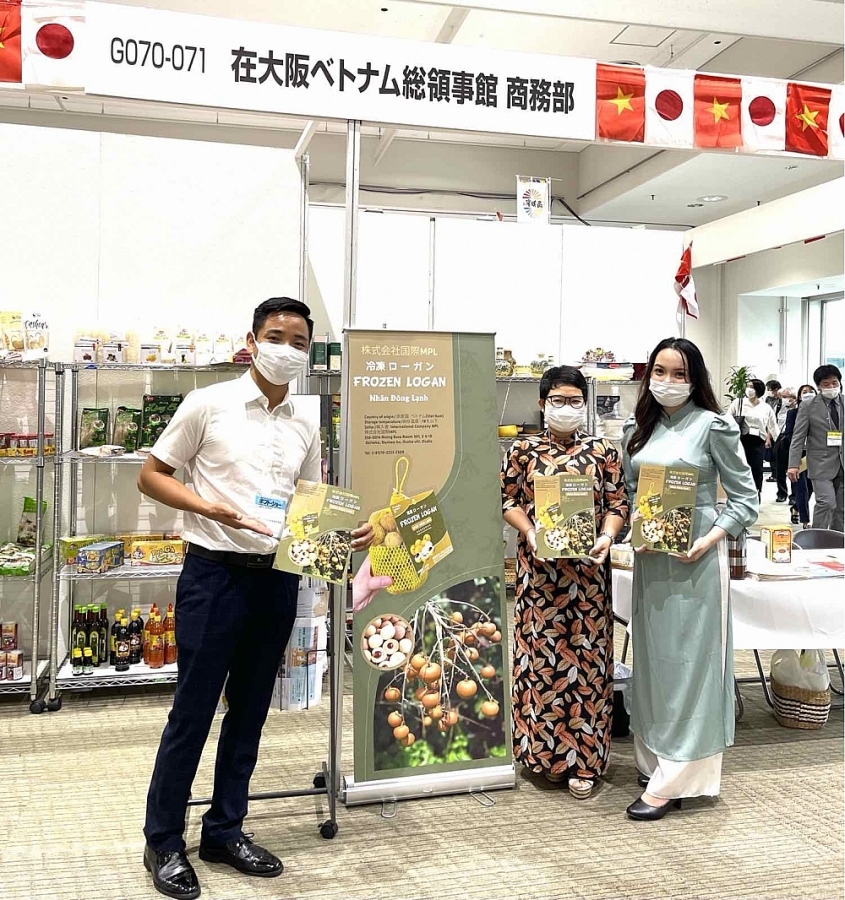 On display at the Vietnamese booths were traditional handicraft and ceramic products, coffee, tea, dried food, confectionery, bottled drinks, spices, and processed food.
Visitors spent time exploring and sampling a range of frozen fruit products, such as canned durian, zip-packed jackfruit, and longans.
Currently, Vietnam is negotiating with Japan regarding introducing fresh Vietnamese longans into its market.
The show served as an ideal venue for Vietnamese firms to explore Japanese consumers' taste, paving the way for their fruits and other farm produce to penetrate the demanding market.
A number of co-operation proposals were made by Japanese companies during the event, creating fresh business opportunities for Vietnamese firms and importers in the near future.
Several intermediary trading companies and distribution supermarkets also unveiled plans to put local products on sale in the Japanese supermarket system.